News story
Home Secretary announces review of undercover policing cases
Mark Ellison QC to look at whether convictions are safe.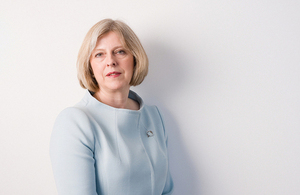 Home Secretary Theresa May today announced details of a review of criminal convictions in cases involving undercover police officers.
The review will look at whether convictions are safe in cases where undercover activity was not revealed to the prosecutor and therefore not considered by the court.
It will be coordinated by Mark Ellison QC, who previously carried out the Stephen Lawrence Independent Review.
The review will initially focus on the undercover police activity of the Metropolitan Police's Special Demonstration Squad.
It will also look at the actions of the National Public Order Intelligence Unit which, while not part of the Met, worked to similar objectives.
Aims of the review
The Home Secretary today said the review will work with the Home Office, Operation Herne, police forces, the Crown Prosecution Service, the Criminal Cases Review Commission and other relevant agencies.
It will:
Establish the policies around retaining and destroying documents at relevant organisations;

Identify how many police, prosecution and court case files still survive;

Find out what sort of undercover policing was carried out and the potential for this activity to have been relevant to a prosecution but kept secret;

Identify any convictions which might be unsafe due to unrevealed undercover police activity; and

Ensure these cases are referred to the relevant authority to be evaluated and action taken;
Highest standards
Home Secretary Theresa May said:
Undercover police operations are vital in the fight against crime.

But we expect the highest standards of professionalism in all aspects of policing. If allegations of wrongdoing are made, it is important they are investigated thoroughly.

Where Mark Ellison's review identifies a potential miscarriage of justice, the case may be referred to the Criminal Cases Review Commission for consideration whether it should be referred to the appeal courts.

I am grateful to the Director of Public Prosecutions, the Metropolitan Police Commissioner and to Chief Constable Mick Creedon for the support they have offered to the review.

I know the Metropolitan Police Service will cooperate fully with the review team.
Mr Ellison will aim to report the review's findings to the Attorney-General by the end of March 2015.
A written ministerial statement was laid today by the Home Secretary.
Published 26 June 2014