News story
Home Office statement on Ibrahim Magag
Following the Metropolitan Police appeal for public help to trace 28-year-old Ibrahim Magag, the Home Office issued the following statement.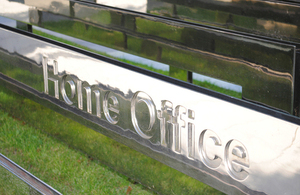 Security Minister James Brokenshire said:
"National Security is the Government's top priority and the police are doing everything in their power to apprehend this man as quickly as possible.
"The Home Secretary, on police operational advice, today applied to the High Court for an order protecting anonymity to be lifted in order to assist with their investigation.
"The Terrorism Prevention and Investigation Measure (TPIM) in this case was intended to prevent fundraising and overseas travel. We do not believe his disappearance is linked to any terrorism planning in the UK."
Published 31 December 2012