World news story
Home Office Introduces a New Fast Track Visa Service in Sri Lanka
From 24 June 2013, customers in Sri Lanka who apply for a UK visitor visa can request a brand new Fast Track visa service.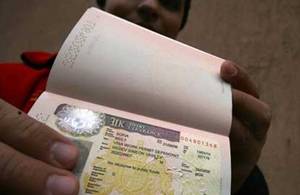 For an additional fee of LKR 10,000 (including taxes), the Home Office will expedite the visa application and return the documents in 5 working days.
Customers may request this service if they are applying for a visitor visa (excluding student visas) and have travelled without difficulty in the last five years to one of the following countries: UK, USA, Australia, New Zealand, Canada or a Schengen country. Customers can book an appointment online by visiting: www.visa4uk.fco.gov.uk
Customers are advised to schedule an appointment in advance as there is a limited allocation of Fast Track slots each day. Customers with a normal online appointment may avail a Fast Track service without a separate appointment only if there are unallocated slots available.
For further information about Fast Track including terms and conditions and guaranteed processing time, log on to: www.vfs-uk-lk.com
Published 11 June 2013