Home Office disappointed by Supreme Court asylum ruling
Judgment finds that failed asylum seekers should be allowed to work if they have waited longer than 12 months for a decision on their further submission.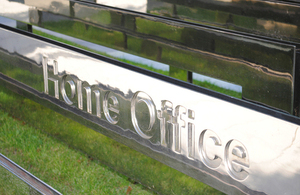 In this case, the Supreme Court considered whether failed asylum seekers who have made further submissions asserting they have a fresh claim for asylum should be entitled to apply for permission to work.
The court found that they could, if their cases had been outstanding for 12 months or more.
Short-term effect
Damian Green immigration minister said: 'This judgement will only have a short term effect. The long delays in the asylum system will be resolved by the summer of next year when all the older asylum cases are concluded. 
 
'I believe it is important to maintain a distinction between economic migration and asylum - giving failed asylum seekers access to the labour market undermines this principle. 
 
'I am already committed to reviewing the asylum process to make it more cost effective and quicker. In the future I want to be able to remove failed asylum seekers who refuse to return home voluntarily well before they can qualify to work.'
Published 27 July 2010