Home Office consultation to amend law for 2012 policing centre on Wanstead Flats
A consultation on proposals to allow the police to put a briefing centre on Wanstead Flats for 2012 Games, has been launched.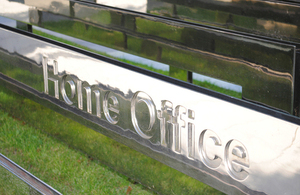 Wanstead Flats is part of Epping Forest and has been selected by the Metropolitan Police Service (MPS) as a location for one of the three briefing centres that they will use during the Games, to deploy the estimated 10,000 officers that will be used on peak days.
The Home Office is required to temporarily amend the Epping Forest Act 1878, which governs the use of Wanstead Flats, if the centre is to be built. The amendment would be time limited to 120 days and specifically for the Olympic and Paralympic policing operation. No lasting powers relating to Wanstead Flats or Epping Forest would be conferred on the police or any other bodies, and the Act will revert back to its full protection at the end of the period. This will be a condition stated in the amendment.
Security and Counter-Terrorism Minister Baroness Neville-Jones said: 'London 2012 poses a unique policing challenge and this temporary amendment will help to deliver a safe and secure Olympic and Paralympic Games as well as safeguarding the long term needs of the local people in the Wanstead Flats area.
'The proposed amendment to the Epping Forest Act is time limited and will expire once the Games has finished. There is no intention to make this permanent, it is important that this well loved space is preserved for future use.'
Notes to editors
The consultation Proposed temporary amendment to the epping forest act 1878 will run for 12 weeks from 16 September to 9 December.
The MPS and the City of London Corporation, the Conservators of Epping Forest, are carrying out a separate consultation on the planning application for the centre.
The centre will be present for up to 90 days. The Legislative Reform Order will be for 120 days to ensure flexibility to erect/dismantle the site and return it to its original state.
Published 16 September 2010