Home Office announces £10 million for Taser uplift
The additional ring-fenced funding will significantly increase the number of officers carrying the devices in England and Wales.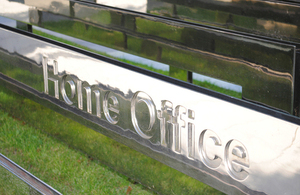 The Home Office is giving police forces £10 million in additional funding to significantly increase the number of officers carrying Taser.
The ring-fenced funding could mean over 10,000 more police officers in England and Wales will be able to carry the devices to help protect themselves and the public from harm.
Home Secretary Priti Patel said:
I've been completely appalled by the recent spate of serious assaults on police officers, which is why I'm giving chief constables the resources to dramatically increase the number of their officers who carry tasers.

They keep us safe and now I'm giving them what they need to keep themselves safe on the job.
Taser is an important tactical option for police in potentially dangerous situations.
Officers have to elect to be specially-trained to use Taser and it is for Chief Constables to decide how many carry the devices based on strategic assessments of threat and risk in their force areas.
A recent Police Federation of England and Wales survey found 94% of officers think Tasers should be issued to more frontline staff.
The number of officers eligible to carry the device was already increased in February this year when the then Home Secretary gave permission for specially-selected student officers to be trained in carrying them.
Today's additional funding follows the government's promise to recruit 20,000 more police officers over the next 3 years.
In addition, the National Policing Board has been established to oversee the response to the most pressing policing issues affecting communities.
The Home Office is also accelerating plans to establish a police covenant which will focus on the physical protection of officers, their health and wellbeing, and support for the families of those injured or killed in the line of duty.
Published 27 September 2019