Holidays at Home are GREAT
A campaign has been launched today encouraging people to choose 'staycations'.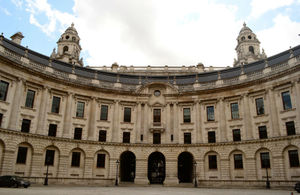 'Holidays at Home are GREAT' is the biggest ever domestic tourism campaign aimed at boosting tourism throughout the UK.
Stephen Fry, Julie Walters, Rupert Grint and Michelle Dockery (Downton Abbey's Lady Mary) will star in a new TV ad which will hit screens from 8 March encouraging people to visit a website offering 20.12 per cent discounts on accommodation, restaurants, attractions and transport around the country.
The £5 million campaign, led by VisitEngland and supported by the tourist boards of Scotland, Wales and Northern Ireland, will showcase the country and highlight the key events taking place this year.
"2012 is going to be a year like no other in our history, with the Diamond Jubilee celebrations and the Olympics," Culture Secretary Jeremy Hunt said. "With so much going on, this is the perfect time to make the most of the UK and take your holiday here."
James Berresford, VisitEngland's Chief Executive, said: "We have thousands of offers up and down the country, which means a family can enjoy great deals on accommodation, meals and tickets to attractions at very affordable prices. Now is the time to holiday at home - there is no comparison anywhere else in the world with what's on offer here in the UK this year."
The campaign includes 2.5 million nights of accommodation and has been supported by hundreds of tourism businesses including national chains such as De Vere, Travelodge and Hoseasons Group.
Other 20.12 per cent discounts are on offer at The Eden Project, Chatsworth House and The National Maritime Museum, while attractions giant Merlin is offering 25 per cent off their annual pass.
Further information
Published 14 March 2012