World news story
Holiday drinking in Italy: keep it cool!
Foreign Office launches campaign to combat excessive holiday drinking.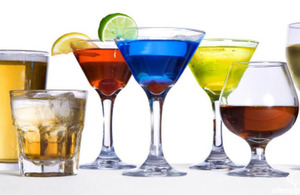 In a new campaign under the banner "On holiday, don't let drink do your talking", the Foreign and Commonwealth Office is encouraging young holidaymakers to think before, and while they drink, to avoid putting themselves at risk of serious harm. Expats are being asked to share this important message with visiting friends and family to help ensure they spend their time enjoying their holidays, not in hospital, jail or worse.
New research shows that around half (51%) of 16-24 year olds say they are likely to drink more on holiday than at home. Almost two thirds (62%) attributed this to alcohol being cheaper or more readily available. Peer pressure is also a major factor, with 40% of those surveyed saying they had felt pressure from friends to drink more than they wanted to.
Consular staff in Italy have already been called on this summer to come to the aid of British nationals who find themselves in trouble after drinking to excess.
David Broomfield, Consul in Rome said:
Drinking can impair judgement. The effect of being hospitalised or arrested overseas goes far beyond a ruined holiday and can have a devastating impact on family and friends – financially and emotionally. Keep in mind your insurance company may refuse to cover costs if alcohol is involved. So our message is have fun in the sun, enjoy all that Italy has to offer, but drink responsibly so you don't put yourself at risk of harm.
Published 16 August 2013