News story
HOAC pre-planning application engagement event 9 April 2016: Uxbridge
We would like to invite you to an event about HS2.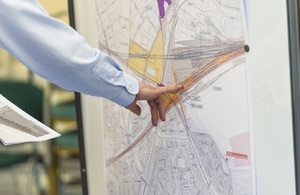 HS2 Ltd and Hillingdon Outdoor Activities Centre (HOAC) are proposing to relocate the activities centre from Harefield to a site at New Denham Quarry.
It needs to be relocated due to plans for the High Speed Two (HS2) railway. Before we submit a planning application, we would like to explain the plans to you.
Date:
Saturday 9 April 2016
Time:
11am to 3pm
Location
New Denham Community Centre,
Oxford Road,
Uxbridge,
London,
UB9 4DW

What are the events about?
The event will explain the proposed change to the mineral extraction and restoration scheme at New Denham Quarry and what it would mean for your area.
In particular, we will explain more about the potential effects on the area surrounding New Denham, and what we would do to reduce them.
There will be an opportunity to speak to staff and feedback any comments you have at, or after the event.
What would the next steps be?
The proposal will be set out in a planning application, which will be submitted to Buckinghamshire County Council in May 2016.
Tell us what you think
We would be interested in your feedback about the proposal. Please note that the planning application is specific to the proposal at the New Denham Quarry site, and is not related to HS2 or the parliamentary process.
Therefore, only comments on the proposed planning application at New Denham Quarry can be considered. Feedback forms will be provided at our event or you can send your comments to feedback@hs2.org.uk by 16 April 2016.
Related draft documents below:
Published 9 March 2016