HMS Tireless in multinational submarine exercise
Naval assets from the UK, France, Australia and the US have completed a major international anti-submarine warfare exercise in the Gulf of Oman.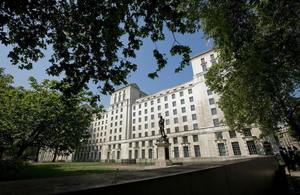 This is a regular exercise directed by the United Kingdom Maritime Component Command (UKMCC) based in Bahrain. It is designed to enhance anti-submarine warfare capability in warm water environments and promote interoperability between ships and aircraft from a variety of nations.
The centerpiece of the 'cat and mouse style' exercise was Trafalgar Class submarine HMS Tireless playing the role of the 'mouse', while the duties of the 'cat' were shared between the Australian frigate HMAS Melbourne and the French frigate FS Dupleix. Meanwhile Merlin helicopters from 820 Naval Air Squadron and US P-3 Orion maritime patrol and reconnaissance aircraft acted as 'eyes in the sky'.
HMS Tireless and HMAS Melbourne also exchanged key personnel during the exercise in order to share skills and experience.
A UKMCC spokesperson said:
The number of navies building and operating submarines continues to grow. It is therefore important that the Royal Navy retains its position at the forefront of anti-submarine warfare, a skill easy to lose but difficult to regain. The presence of a large number of coalition navies in this region provides the ideal opportunity to train together.
Commodore Tim Fraser, UK Maritime Component Commander, said:
The large proportion of the Royal Navy's work in this region is of an operational nature, such as conducting anti-piracy patrols and strengthening relations with regional allies. However, it is important that we also run regular exercises such as this in order to maintain and further develop our skills across the full range of capabilities.
The UKMCC controls all Royal Navy warships, aircraft and personnel in the Middle East maritime theatre, which totals over thirteen hundred personnel and more than a dozen vessels. These include frigates undertaking maritime security operations and anti-piracy patrols, mine countermeasures vessels developing warm water mine hunting techniques, and landing ships supporting the training and development of the fledgling Iraqi Navy and the protection of key Iraqi oil platforms.
Published 13 October 2010