HMS St Albans completes exercise in the Gulf
Exercise Saif Ledge brought together units from the Kuwaiti, French and US navies as well as our own Royal Navy, and also included units from…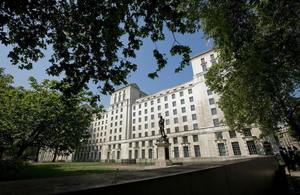 Exercise Saif Ledge brought together units from the Kuwaiti, French and US navies as well as our own Royal Navy, and also included units from the Kuwait Coast Guard.
The exercise involved boarding teams from Portsmouth-based HMS St Albans visiting numerous local dhows within each of the patrol areas.
Such operations not only allow the gathering of information about what is happening in the area, but promote and maintain maritime security and safety for the maritime community.
The Type 23 frigate was also recently visited by Captain Richard Farrington, Captain Surface Ships Portsmouth Flotilla.
During his visit he witnessed the ship's company taking part in various drills and exercises, ranging from damage control to weapons training.
The visit also provided Captain Farrington with the opportunity to engage with the ship's company, to listen to the views of the people on the maritime front line and pass on his valuable experience and advice.
Commander Adrian Pierce, Commanding Officer of HMS St Albans, said:
I was delighted at the success of Exercise Saif Ledge and the visit from Captain Farrington.

My ship's company have enjoyed a short break in Abu Dhabi, which has allowed us to recharge not only our supplies, but my people.

Now back at sea, we remain fully focused on the task at hand, as part of the Kuwaiti-led coalition, promoting maritime security within the Gulf.
Published 25 June 2010