HMS Scott ready to deploy
The Royal Navy's deep-water ocean survey vessel HMS Scott has returned to sea and is ready to deploy following a maintenance and training period.
The Plymouth-based survey ship is designed to map the ocean floor and gather information on the data-sparse waters of the world's oceans.
She will return to this tasking in the next week after conducting tests of her systems off the south west coast following her departure from Devonport Naval Base.
Fitted with a suite of advanced sensors, HMS Scott can survey 150 square kilometres of ocean floor every hour, simultaneously gathering navigational, gravity and bathymetric data.
HMS Scott has been at her home port of Devonport since returning earlier this year from the Antarctic for a maintenance period.
Her crew have been honing their skills through extensive training, from sharpening vital seamanship skills, including working on the bridge team simulator and taking part in damage-control exercises, to developing further their specialised survey skills through practical training ashore, including support from the United Kingdom Hydrographic Office.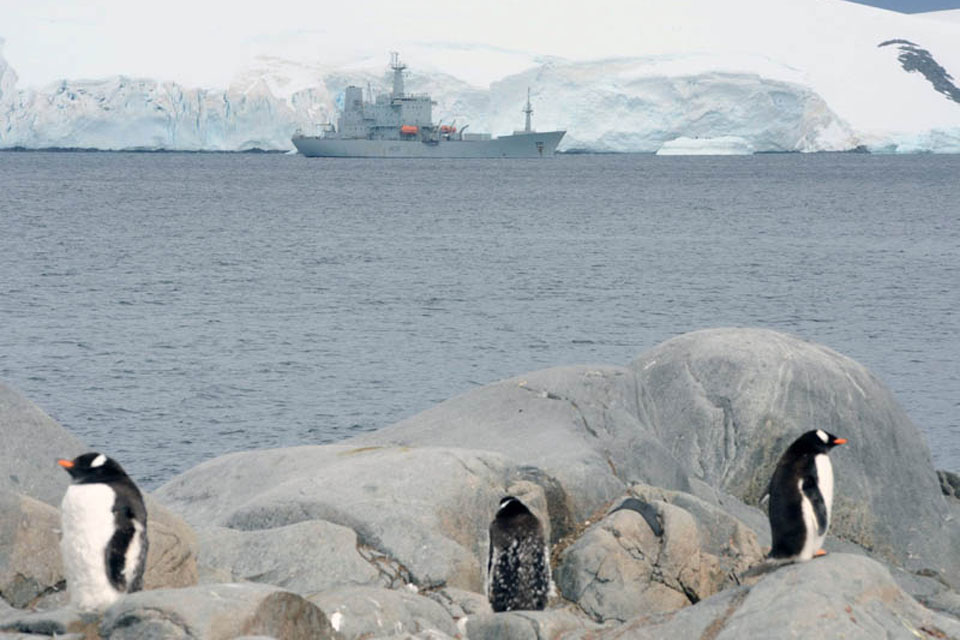 Commander George Tabeart, Commanding Officer of HMS Scott, said:
Following maintenance HMS Scott is now in fine fettle to return to her main role of ocean survey. After a tailored trials and training period in local waters, the ship will return to the deep ocean to continue adding to our knowledge of the seabed.
Having worked hard to prepare for the challenges ahead my ship's company are looking forward to getting back to sea and being productive once more.
While we have enjoyed the benefits of the advice, support and services available in Devonport, and are grateful for all the expertise provided by our various partners locally, we are ready to resume our work having spent the longest ever period alongside in our home port.
The ship also honoured the memory of her namesake when she helped celebrate the centenary of the Terra Nova expedition to Antarctica led by Captain Robert F Scott of the Royal Navy - teaming up with affiliates such as the Scott Hospital and the Scott Polar Research Institute.
The centenary activities included crew members taking part in seminars and lectures held at Plymouth University, while tours of HMS Scott were offered to showcase the third Royal Navy ship to be named Scott.
Events concluded with a mess dinner at HMS Drake in Devonport Naval Base attended by HMS Scott's crew and guests from the Royal Navy, polar communities and descendants of the original Terra Nova expedition.
As the fifth largest ship in the fleet, with a crew of 78, the ship's size is a consequence of her sonar fit, and is capable of surveying the deepest oceans in continuous lines of up to 400 miles (644km) in length.
Published 14 September 2011