News story
HMS Richmond sets sail for the Atlantic
Portsmouth-based warship HMS Richmond has sailed for a routine 7-month Atlantic Patrol Tasking.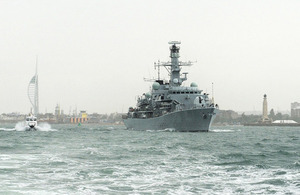 Leaving yesterday, 5 August, the ship will maintain the continuous Royal Naval presence in the Atlantic. The Type 23 Frigate will provide ongoing protection and reassurance to British interests within the region.
The Atlantic Patrol Task will see Richmond undertake maritime security operations, including counter-narcotics and anti-piracy patrols, providing opportunities to work with a number of other navies to further strengthen ties and demonstrate the Royal Navy's commitment to the region.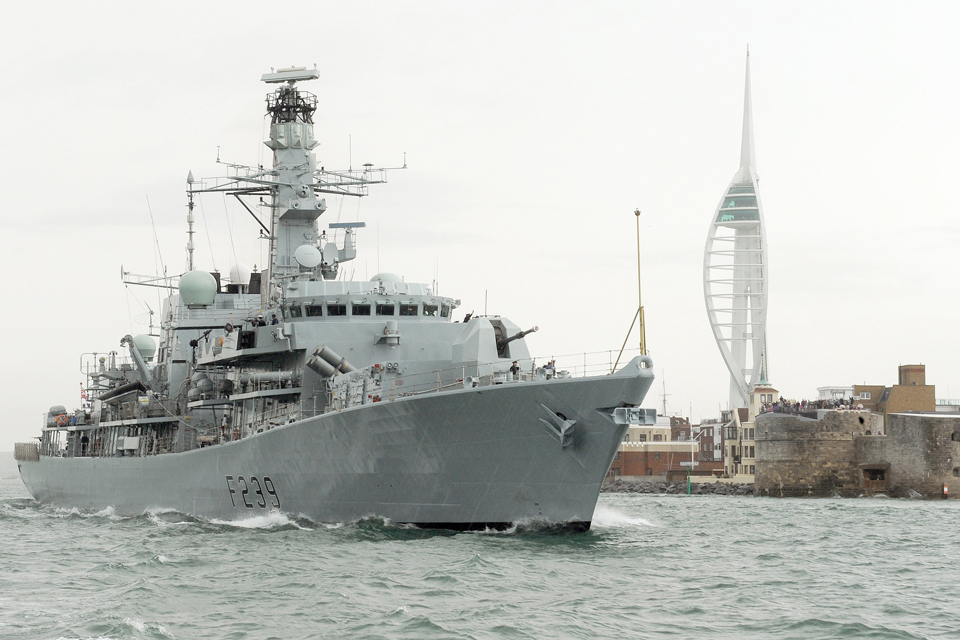 Commenting on the deployment, HMS Richmond's Commanding Officer, Commander Robert Pedre, said:
HMS Richmond's deployment represents the culmination of many months of planning and preparation.

My ship's company has worked tirelessly to ensure we are now ready for operations to protect our nation's interests.
Engineering Technician (Weapons Engineer) Allanah Pope said:
I am really looking forward to my first deployment because it gives me a chance to actively use all the skills that I have developed during our operational sea training.

It also provides an opportunity to enjoy a different side of Naval life which I have not yet experienced.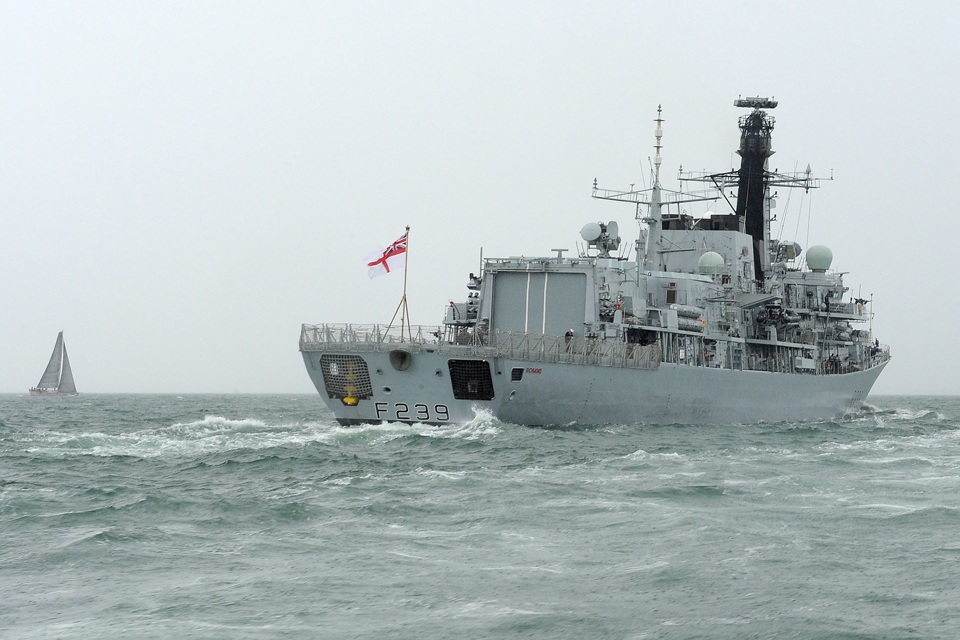 A busy year
The road to deployment has been a busy one for HMS Richmond. In February the ship's company put trainee submariners through their paces off the west coast of Norway whilst taking part in the gruelling multi-national Submarine Command Course.
In March, navigation students from the Maritime Warfare School joined the ship for an intensive training programme covering several thousand miles along the South Coast of England, Irish Sea, Western Isles, Orkneys and Channel Islands.
Later that same month the Type 23 Frigate literally 'hit' a key milestone on her path toward deployment by completing 2 successful firings of her Sea Wolf surface-to-air missile system off the south coast of England, proving decisively her ability to track and destroy sea-skimming targets.
In April, alongside almost 50 other ships, countless aircraft and land troops, HMS Richmond played her part in supporting one of the largest European military exercises in recent years, Exercise Joint Warrior.
In May the crew completed a period of high intensity training at Flag Officer Sea Training (FOST) followed by a comprehensive maintenance period in Portsmouth ensuring the ship was ready for her time at sea.
Published 6 August 2013