News story
HMS Portland sets sail after £27 million refit
HMS Portland is on her way to Plymouth after a £27 million 50-week refit at Rosyth dockyard in Fife, Scotland.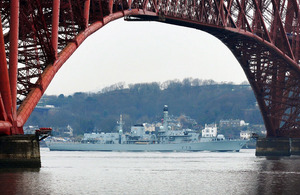 With more than 260,000 man-hours invested in the almost year-long project, the 133-metre HMS Portland has returned to sea bristling with the latest high-tech equipment, maintaining its role at the cutting-edge of the Royal Navy fleet.
A total of 19 major system and capability upgrades have been undertaken on the Type 23 frigate, including the installation of new anti-submarine warfare sonar, full upgrade of the ship's computer systems, an overhaul of the Seawolf missile system, replacement of guns, refurbishment of the galley and upgrades of accommodation.
The ship sailed underneath the famous Forth Bridges having had a total exterior makeover too, with 15,000 litres of paint having been applied to her hull and superstructure.
Commander Sarah West, Commanding Officer of HMS Portland, said:
I am very much looking forward to getting this fantastic ship back to sea to put her through her paces. In tandem with the MOD and Babcock, the crew has spent many long months working hard to return HMS Portland to fighting form.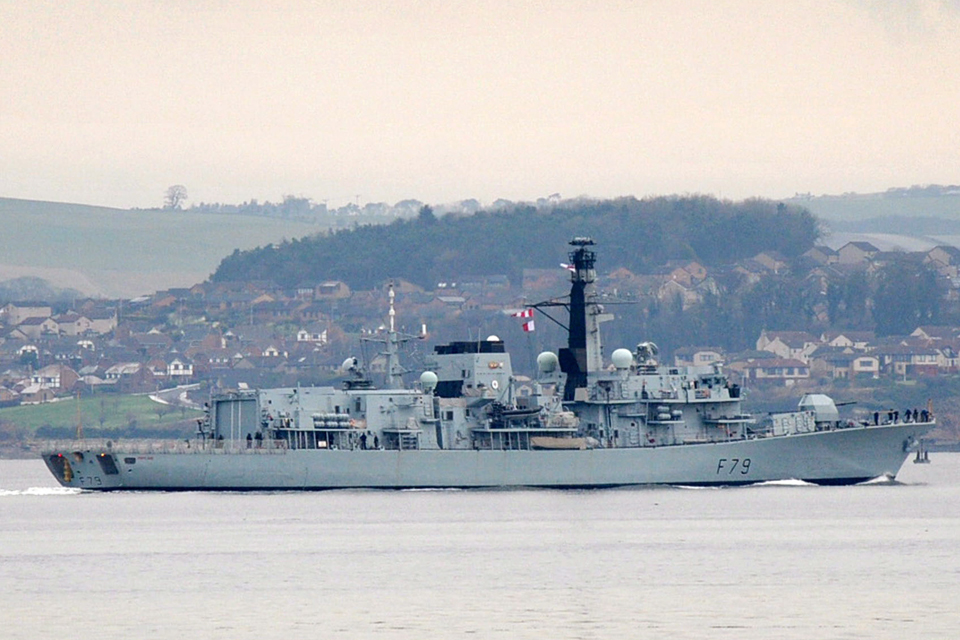 The ship is equipped for the many future challenges which greet the modern fleet and we are ready to be with her every step of the way. It is an exciting moment returning a warship to sea after refit - we know that HMS Portland is in great shape for regaining full operational readiness early next year.
The project has benefited from close partnership between Babcock, the MOD, ship personnel and the team under the Surface Ship Support Alliance, resulting in the refit programme being delivered on time and budget.
Babcock project manager Russell Glancy said:
We have successfully met the challenges of this project, and applied our experience from previous Type 23 refits, along with strong partnering, to ensure delivery of this upgrade and maintenance programme.
HMS Portland will undertake a further 3 months of sea trials and training before returning to the fleet as a fully operational ship, prepared at any time to take on duties worldwide.
The 3,500-tonne Type 23 frigates, of which there are 13 in the fleet, are flexible and adaptable ships which protect the UK's interests both in home waters and further afield.
Typical deployments will include anything from the fleet ready escort, which is the UK's high readiness ship, to counter-narcotics, piracy and terrorism patrols and the ship can provide humanitarian intervention and security when required.
Published 17 December 2012