HMS Manchester crew assess hurricane damage in Bermuda
The crew of HMS Manchester has played a vital role in assessing the damage caused by Hurricane Igor after it passed over the British overseas territory of Bermuda.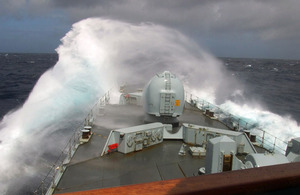 It was feared that the hurricane could have the potential to cause widespread devastation to the island, so the Governor of Bermuda, Sir Richard Gozney, requested that HMS Manchester was on hand so she could provide assistance and use her Lynx helicopter to conduct a rapid aerial survey.
In the event, Hurricane Igor passed close to the west of the island during the early hours of 20 September 2010, causing minor damage.
Later that day the Type 42 destroyer arrived off the coast and was able to launch her Lynx to survey the area, which proved invaluable to the island.
Sir Richard Gozney said:
It was excellent that Manchester was able to send in her helicopter. From this flight we were able to get the complete picture as to what had happened.
HMS Manchester had been conducting counter-narcotics operations in the Caribbean Sea when the order was given to travel 900 miles (1,450km) north to Bermuda.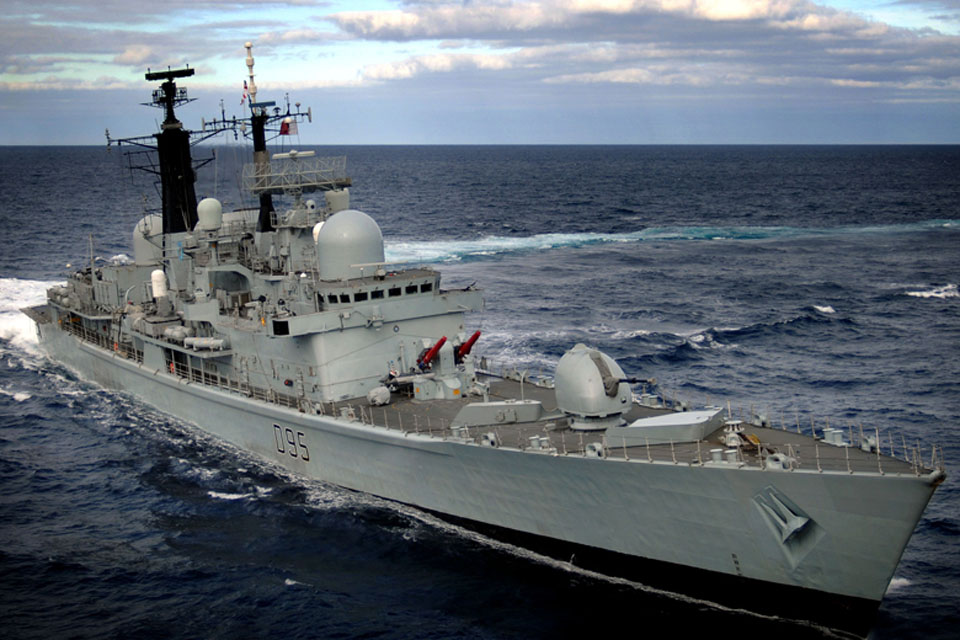 During the passage north from her operating areas in the Caribbean basin the ship encountered two days of heavy seas with seven-metre waves that had been whipped up by the hurricane.
Commanding Officer of HMS Manchester, Commander Rex Cox, said:
Having been tasked to stand by Bermuda, it was important to get there as quickly as possible after Igor had passed through. This involved a sporty fast dash north, surfing in behind the hurricane eye so as to be in a position to conduct humanitarian and disaster relief as required.
Fortunately, the island suffered only slight damage and no casualties and Manchester can now return to the Caribbean Sea and position ready for the next severe weather event.
Having completed her task in Bermuda HMS Manchester will head south to return to the Caribbean where she will continue to monitor the severe weather systems that may affect British overseas territories.
HMS Manchester is in the Caribbean region as part of her seven-month Atlantic Patrol Task (North) deployment.
This deployment is primarily aimed at providing support to British overseas territories in the event of a natural disaster but has also seen HMS Manchester conducting counter-narcotics operations as an integral part of the US Coast Guard-led Joint Interagency Task Force South.
Published 24 September 2010