HMS Manchester catches Caribbean drug runners
The Royal Navy warship HMS Manchester stalked a trio of drug traffickers through the Caribbean night and literally caught them napping!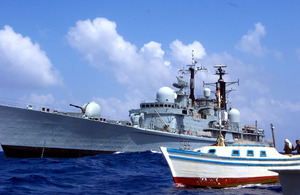 The surprised three-man crew of the vessel suddenly realised the game was up as the 5,200-tonne Type 42 destroyer, with her sea boats launched, loomed up out of the darkness just 150 metres off the stern of the smugglers' craft.
They hurriedly tried to jettison their cargo of an estimated 240 kilos of cocaine worth £16.8m to the traffickers and dealers.
Eight bales of the drug were thrown overboard by the smugglers in their attempt to escape the law. Six of the bales sank, but the Navy sea boat crews recovered two of the bales as evidence, each of them containing 30 kilos of cocaine.
The operation began when a US maritime patrol aircraft spotted the suspicious-looking fishing vessel in daylight in the Colombian Basin, an area of the Caribbean bounded to the south by Colombia and to the south west by Panama. The aircraft alerted HMS Manchester which at the time was 80 miles (130km) to the west.
The destroyer's Commanding Officer, Commander Rex Cox, ordered his ship to make best speed so that she would be able to make a covert approach after nightfall. That gave the target vessel as little warning as possible to jettison the drugs.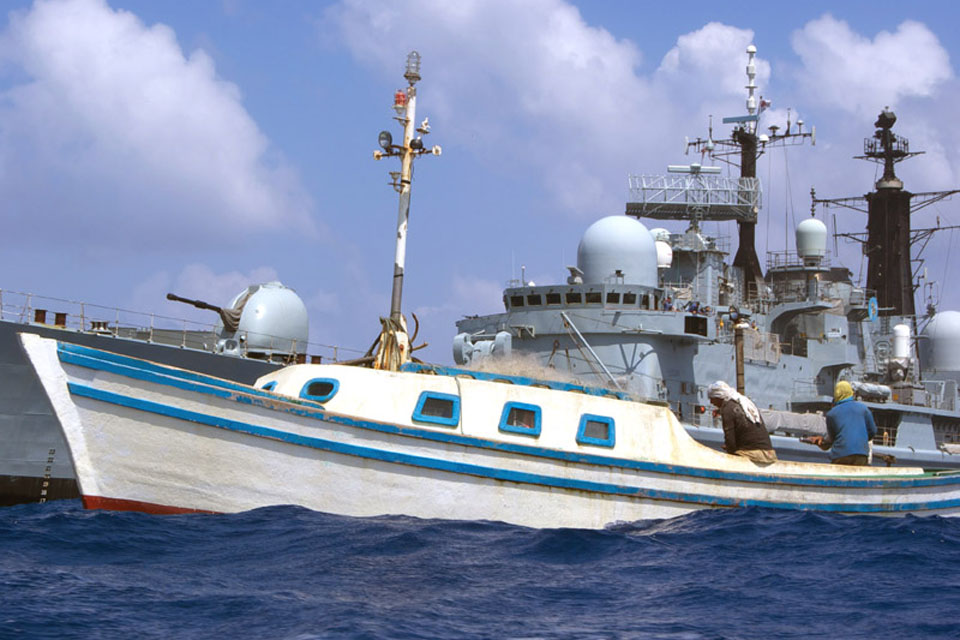 After the recovery of the two cocaine bales, the three men on board the fishing vessel were quickly brought under the control of the US Coast Guard law enforcement detachment that is routinely embarked on HMS Manchester for her counter-narcotics patrols.
The three captives were later handed over to the Colombian authorities when Manchester rendezvoused with a vessel of the Colombian Coast Guard. The ship has now returned to her patrolling duties.
Speaking of the drugs bust, Commander Cox said:
The smugglers had nowhere to hide thanks to the stealthy approach and quick reactions of the ship's boarding teams. Valuable evidence was secured and the trafficking of a substantial quantity of cocaine has been disrupted.
It has been a cracking day for HMS Manchester, and a cracking day for the continued campaign against narcotics trafficking in the Caribbean.
HMS Manchester left her Portsmouth base for her current patrol task in late May this year. She is due to return home in time for Christmas.
Published 15 October 2010