News story
HMS Lancaster visits Colombia
Royal Navy warship HMS Lancaster has visited Colombia to strengthen relationships with the country.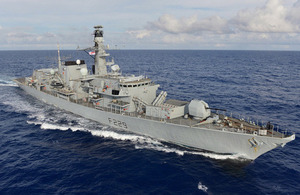 HMS Lancaster visited the port city of Cartagena ahead of Exercise Unitas, a multinational exercise being played out in the region.
The ship entered the South American country with a 21-gun salute, which the Colombian Navy returned, before going on to host 2 defence and security industry days with several British defence companies represented.
In addition, the Type 23 frigate also hosted hundreds of visitors during ship tours and capability demonstrations.
Sailors from the Colombian Naval College, as well as seamen from other ships taking part in Exercise Unitas, were given the opportunity to explore the Queen's Frigate*, as HMS Lancaster is known, seeing how she works and carries out her business.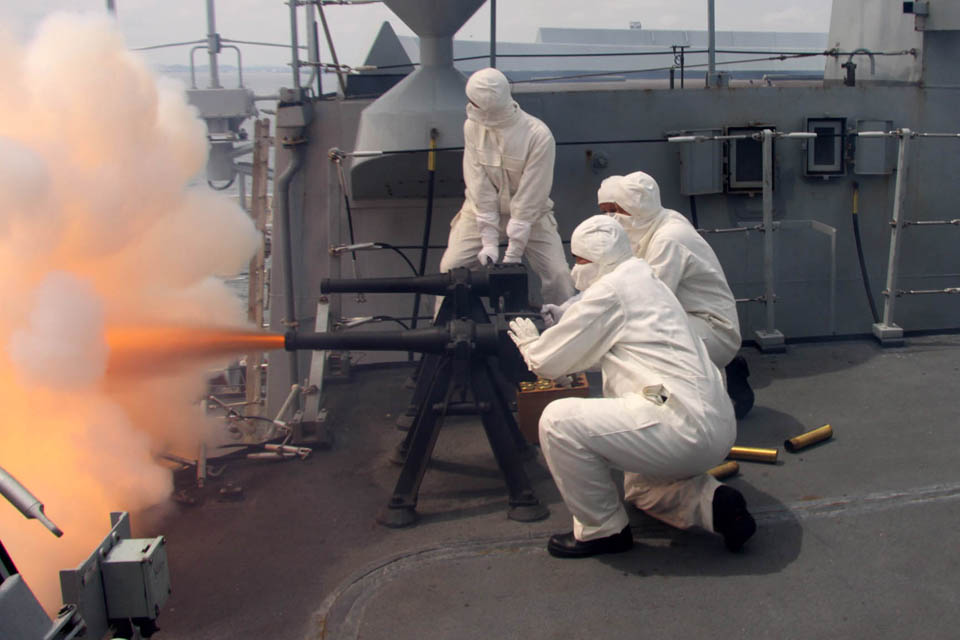 The ship also had the opportunity to host a reception for admirals from the Colombian and US navies as well as other ships taking part in Exercise Unitas.
During the day a team of 8 Lancaster sailors put their skills to good use and visited a school on Tierra Bomba Island as part of a community relations project. Over the years the school had degraded but Lancaster's ship's company set to work early in the morning to give it a fresh lick of paint that will last for years.
The Commanding Officer of HMS Lancaster, Commander Steve Moorhouse, said:
It was a great honour to visit Colombia. Our links with the Colombians are growing stronger each year and to be able to exercise together and discuss future shipbuilding projects and developing capabilities has been hugely beneficial.

The presence of a number of other South and Central American navies together with US and Canadian units also makes Exercise Unitas a wonderful vehicle for Lancaster to exercise and maintain her core skills while highlighting the Royal Navy's presence in the region.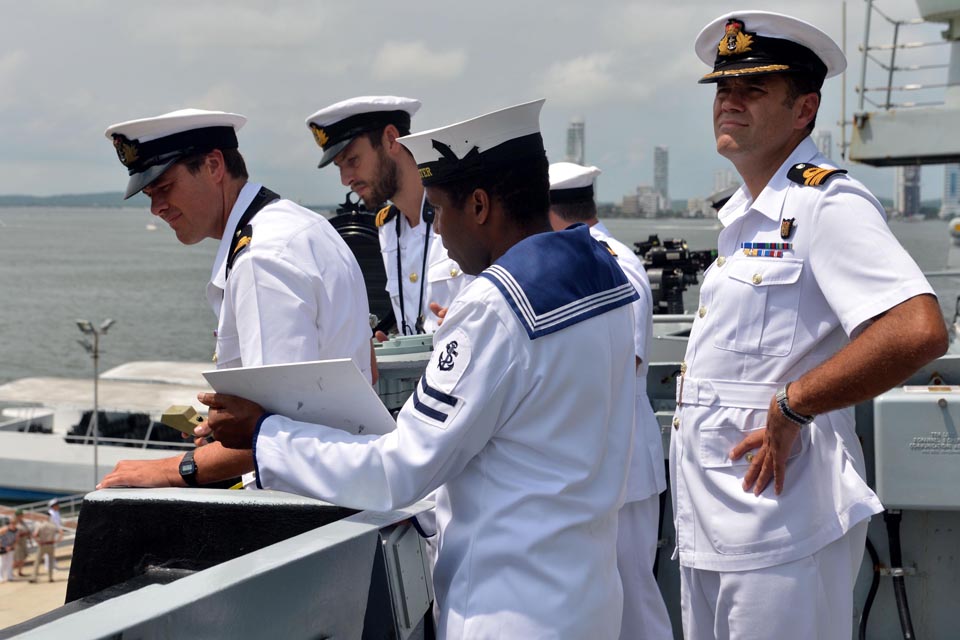 The ship has integrated with numerous North, South and Central American countries, all nations that Lancaster may well work alongside in her continued fight against drugs in the Caribbean.
The visit also provided HMS Lancaster's ship's company with an excellent opportunity to explore the historic city of Cartagena, with its stunning architecture and Hispanic way of life.
Lancaster will now continue to visit Caribbean and Commonwealth countries in order to conduct regional defence engagement, train with other navies and demonstrate the Royal Navy's continued commitment to the region.
Published 17 September 2013