News story
HMS Lancaster deploys
Type 23 frigate HMS Lancaster left her Portsmouth home port yesterday, 28 May, for a 6-month deployment to the North Atlantic and Caribbean.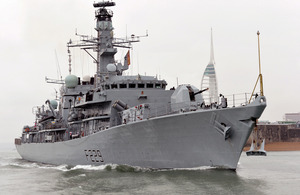 During her deployment, Lancaster will visit all 6 of the British Overseas Territories in the region as well as numerous Commonwealth and Caribbean countries in order to conduct regional defence engagement. These visits will provide the opportunity to train with other navies as well as demonstrate the Royal Navy's continuing commitment to the region.
Between visits, HMS Lancaster will be conducting counter-narcotics patrols in conjunction with the United States Coast Guard but will remain at high readiness throughout the deployment to provide support and lifesaving assistance in the wake of a hurricane or other natural disaster.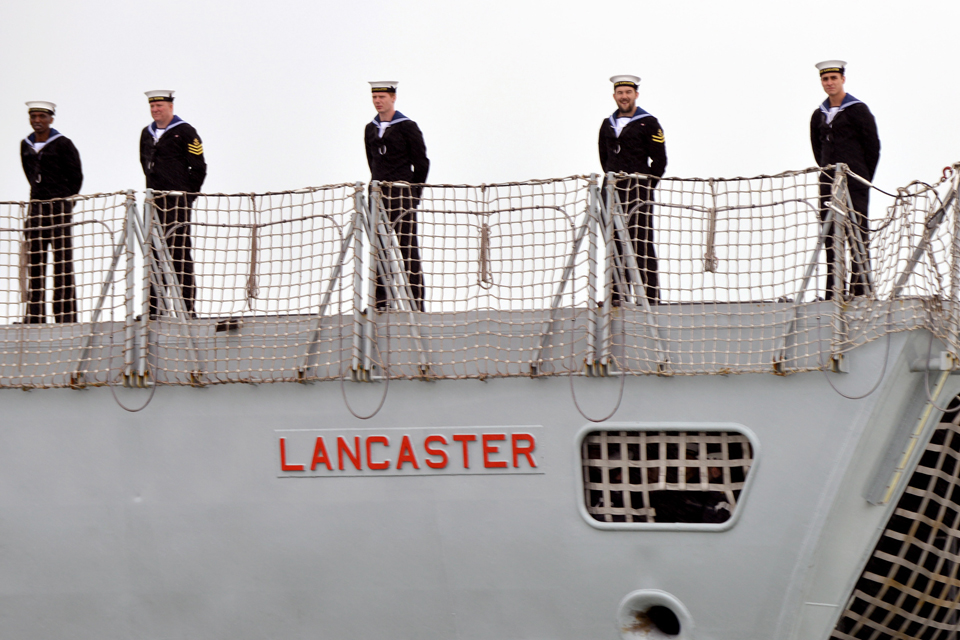 HMS Lancaster's Commanding Officer, Commander Steve Moorhouse, said:
I am extremely proud of my ship's company who have worked tirelessly over the last 18 months regenerating Lancaster from refit and preparing her for this demanding deployment.

After months of rigorous training, Lancaster is ready to take her place on the front line of naval operations.

Although working primarily in the Caribbean region with a wide range of island partners and South and Central American nations, we will, in the best traditions of the Royal Navy, be ready to respond to whatever challenges may arise over the next 6 months.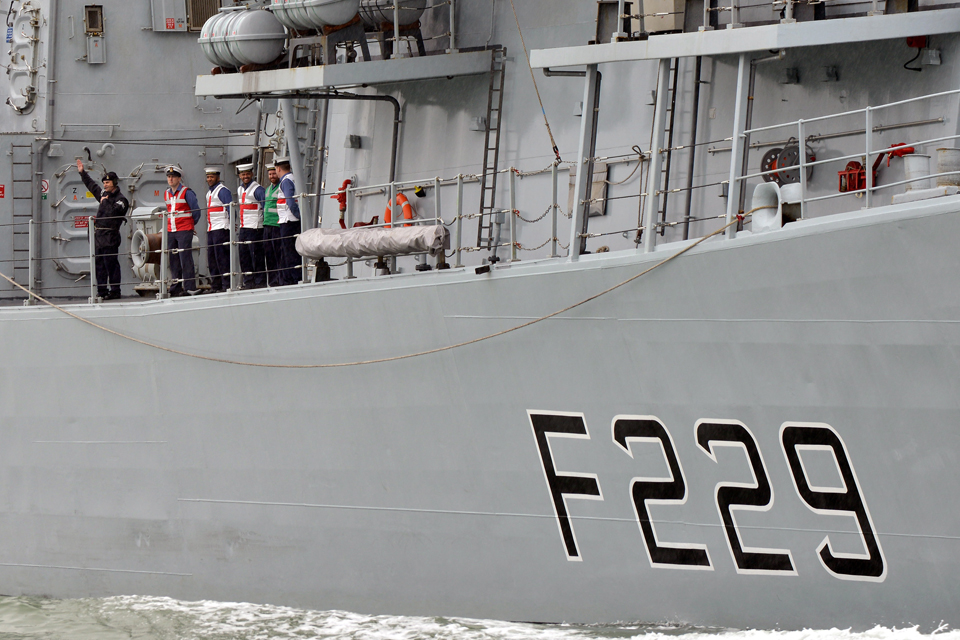 The deployment is HMS Lancaster's first since an extensive refit in 2011/12. Upgrades included the latest version of the Seawolf missile defence system as well as a new flight deck.
Following her refit, HMS Lancaster undertook an extensive build-up to deployment, where she was thoroughly trained and assessed for every eventuality by the Navy's training organisation, Flag Officer Sea Training.
Published 29 May 2013