HMS Kent sails after major upgrade
Royal Navy warship HMS Kent returned to her Portsmouth home in December following a year-long, £24m upgrade in Rosyth, Scotland, which saw major improvements to her systems and equipment.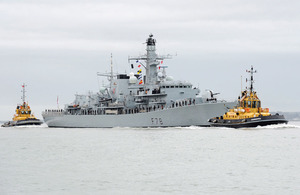 HMS Kent has benefited from an overhaul of all her hull, upper deck and her complex weapons systems. Key upgrades include a new 4.5-inch (114mm) medium-range gun plus new 30mm close-range guns on her port and starboard sides.
She has also had a new command system, target control radars and new towed array sonar fitted. The sonar gives the vessel phenomenal capability and makes her a world-leading anti-submarine warfare platform.
Since the 180-strong ship's company moved back on board in September they have completed an extensive number of engineering, equipment and manpower tests and trials in preparation to return to sea.
On leaving Rosyth, HMS Kent conducted inspections, exercises and trials off the east coast of Scotland to put her new systems and equipment to the test.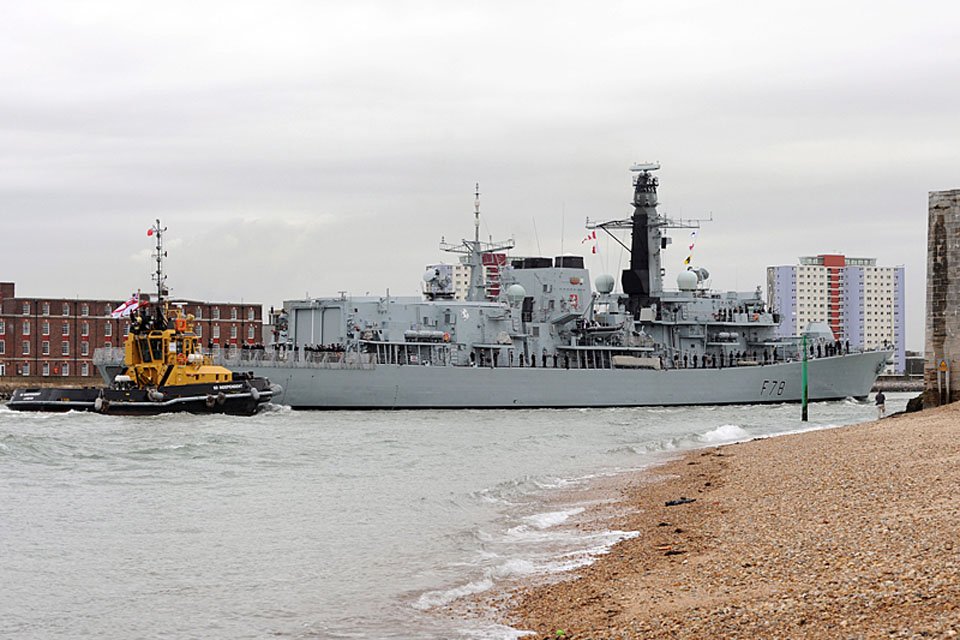 Her Commanding Officer, Commander Ben Ripley, said:
It is a great honour to bring HMS Kent back to her home port of Portsmouth. The crew have worked for many months away from home, some for over a year, and our return today is a poignant moment for those who have seen her through the entire refit process.
The ship was fortunate to have had an excellent engineering refit with Babcock in Rosyth and our return to Portsmouth, on time and on budget, shows how the Royal Navy and British industry can work successfully together to a common purpose.
HMS Kent will formally rejoin the fleet after undertaking further sea trials.
Published 4 January 2012