HMS Illustrious works with Danish military in Copenhagen
Portsmouth-based warship HMS Illustrious has been working with colleagues in the Danish Armed Forces during a four-day visit to Copenhagen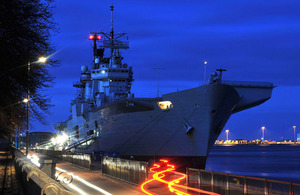 The ship hosted a Lynx helicopter from the Royal Danish Air Force for several hours of flight deck drills. Among the helicopter's crew was Lieutenant Richard Dixon, a Royal Navy pilot on an exchange posting with the Royal Danish Navy.
The port visit also allowed Illustrious to open her hatches to the Copenhagen public for a day, and 4,500 visitors took the opportunity to see her impressive hangar and flight deck and talk to crew members.
Further links were forged when 60 officers under training on board paid a visit to the Royal Danish Naval Academy.
The helicopter carrier stopped off at the Danish capital on her way north for Exercise Cold Response - a multinational two-week exercise inside the Arctic Circle.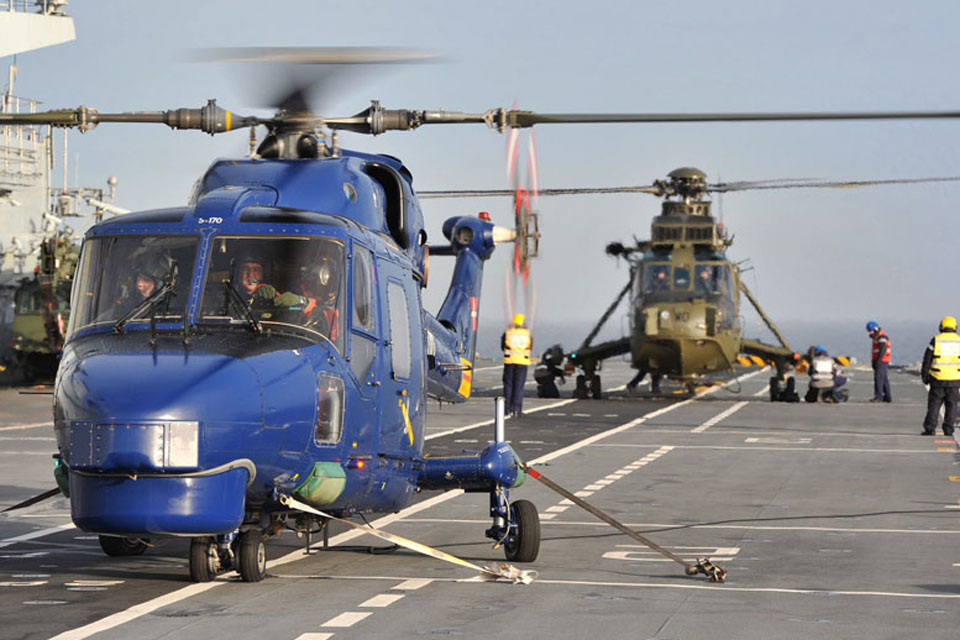 Her Commanding Officer, Captain Martin Connell, said:
It has been a privilege to be able to bring HMS Illustrious to Copenhagen.
The fact that we welcomed around 4,500 members of the Danish public and a number of Danish Army personnel on board proved once again that this kind of visit always provides a fantastic opportunity to strengthen relationships with our NATO allies.
It was also a great opportunity for us to operate with a helicopter from the Danish Armed Forces, once again demonstrating the Royal Navy's close links with our partner nations.
We look forward now to continuing our preparations for the multinational exercise Cold Response, which will take place in challenging conditions alongside other ships from the Royal Navy's Response Force Task Group and other allied navies.
Published 27 February 2012