HMS Illustrious trains with French Navy
Royal Navy helicopter carrier HMS Illustrious has been undertaking air warfare training alongside the French Navy in the Bay of Biscay.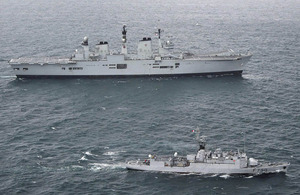 The Portsmouth-based warship spent 18 hours taking part in ten exercises, practising a range of anti-surface operations against French naval vessel FS Lieutenant de Vaisseau Lavallee, an Exocet-armed corvette, and demonstrating anti-air warfare against Rafale and Super Etendard fighter aircraft.
As well as the war-fighting the new NH90 Caiman helicopter, which has only recently entered service with the French Navy, landed on a British warship for the first time.
Captain Martin Connell, Commanding Officer of HMS Illustrious, said:
This short but very productive exercise proved once again that we can work together safely and effectively with our French counterparts at the highest level.
All serials were performed to a very high level of professionalism and it was a fantastic opportunity to prove our combined capability.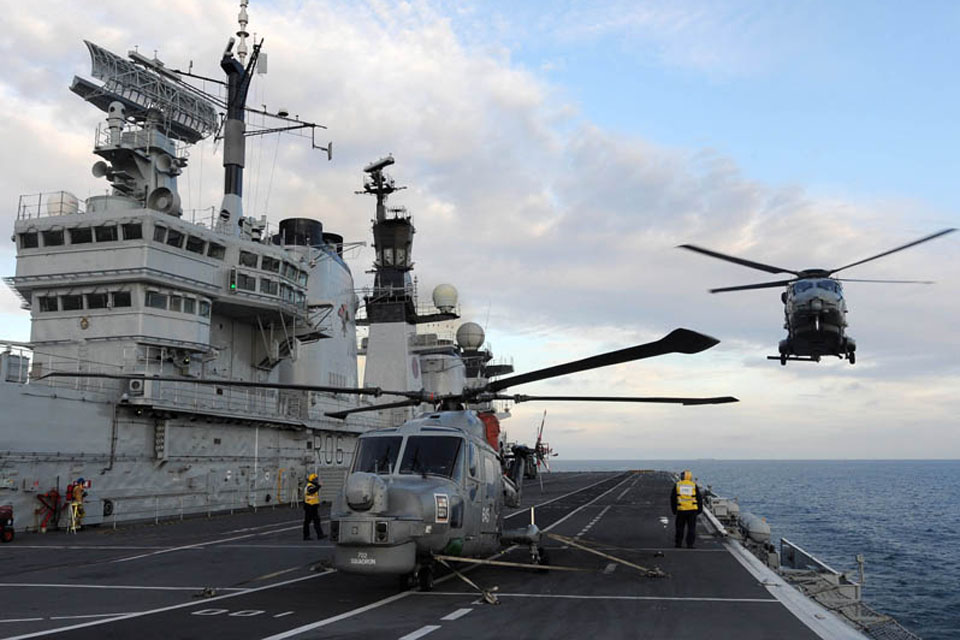 The exercise was planned by Lieutenant Nicolas Lesbats, a French fighter controller on exchange from the French Navy currently working on HMS Illustrious.
He joined the ship earlier this year after serving on HMS Liverpool off the coast of Libya last year. He said:
This was a fantastic opportunity for both the Royal Navy and French Navy. These serials provided a very high level of training for all concerned and I am pleased that I was able to organise such an event.
I am looking forward to being able to develop further the relationships we have built with all the units that took part.
Published 27 June 2012