HMS Gloucester sets sail for South Atlantic
HMS Gloucester set sail for the South Atlantic this morning where for the next seven months she will take part in maritime security patrols and exercise with South American navies.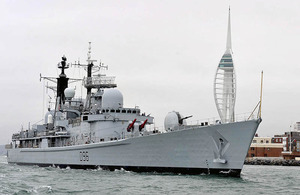 The Type 42 destroyer, based at Portsmouth, will take over from Devonport-based HMS Portland, and is to spend the majority of her deployment patrolling the waters around the British South Atlantic islands including the Falkland Islands and South Georgia.
She will also make official visits to various South American countries, including Brazil and Chile.
A highlight of the deployment will be the chance to represent the UK at an exhibition of defence technology in Chile in November called the Expo Naval. But HMS Gloucester's main concern will be providing security and assurance to the people of the various South Atlantic islands.
250 miles (400km) away from mainland South America at their nearest point, the islands are dominated by the surrounding seas, and dependent on them for their livelihood. HMS Gloucester's presence in policing and protecting those waters will give the islanders continuing confidence.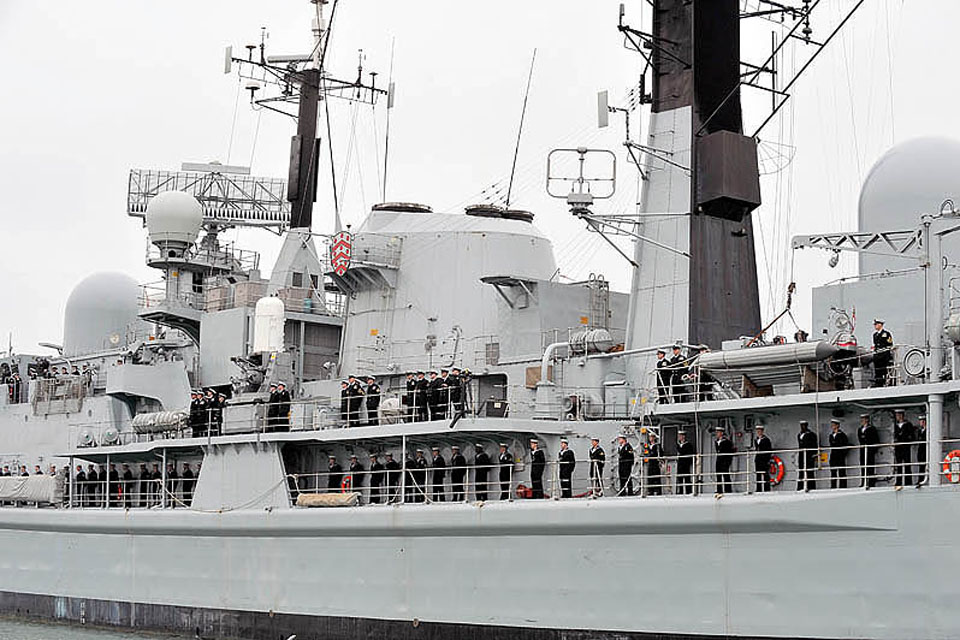 Gloucester's Commanding Officer, Commander David George, said:
Gloucester will be providing British citizens in the South Atlantic with the reassurance of knowing that the Royal Navy is looking out for their interests.
But while we are down there, we are also policing the seas and ensuring that they are safe for all to use and pass through.
With the ship away until March next year many families are making alternative arrangements for celebrations such as birthdays and Christmas. Some have even celebrated Christmas already.
Commander George added:
Once we leave, our focus has to be on operations but the support that we get from our families is so important to helping us carry on.
We have all been making the most of precious time with them in the last few weeks. As much as they are thinking of us, we'll be hoping that they keep safe and sound too, and we'll continue to stay in touch though letters, phone calls and emails.
Published 20 August 2010