News story
HMS Dragon conducts dual helicopter operations
A Royal Navy Type 45 destroyer has used 2 helicopters on front line operations for the first time.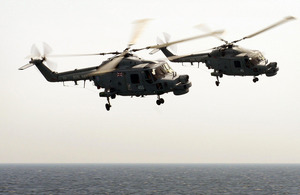 HMS Dragon doubled her effectiveness for 2 months during her maiden deployment, flying 2 Lynx helicopters from her flight deck.
The destroyer left Portsmouth in March with a single Lynx from 815 Naval Air Squadron aboard.
But Dragon also carried a spare air and ground crew – ready to look after HMS Monmouth's helicopter when Dragon relieved the frigate to take over Gulf patrol duties.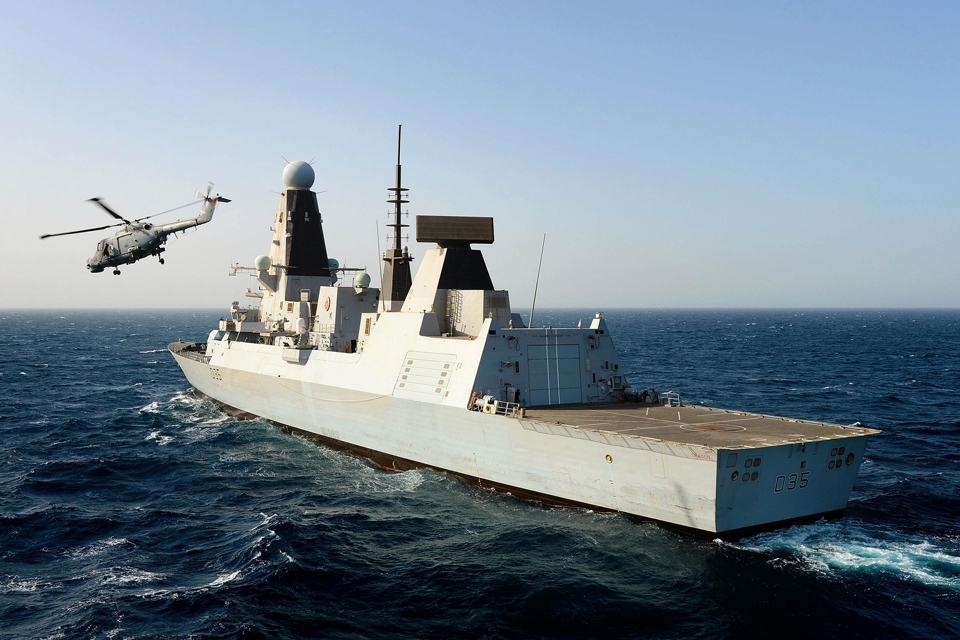 Monmouth's helicopter was flown across and safely stowed in Dragon's hangar where it underwent maintenance following its 6 months in the region.
Air Engineering Technician Petty Officer Matt Ferris said:
Dual aircraft operations has been a busy time for all. The maintenance hours were triple that of a normal flight due to Monmouth's helicopter staying in theatre, and keeping up with the high flying tempo whilst having 2 aircraft.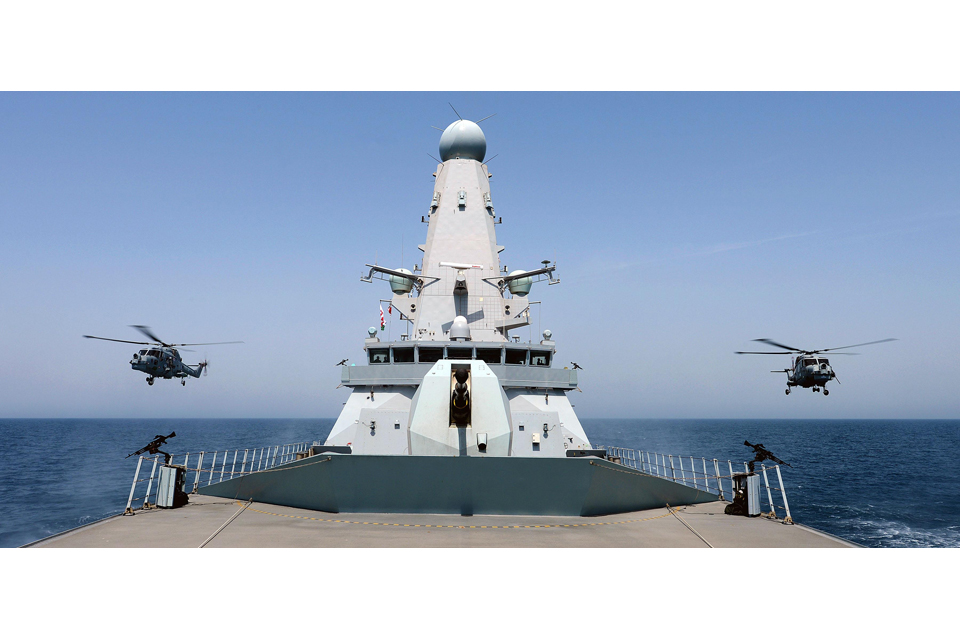 Having 2 Lynx allowed one aircraft to carry out the 'day job' of surface searches and support to board and search operations, while the second helicopter involved itself with Royal Marines sniper team and rapid roping training, passenger transfers and, most importantly, picking up mail to bolster the morale of the 235-strong ship's company.
And when a call came through from minehunter HMS Quorn that she needed equipment flown in from Bahrain, at the same time as a transfer of American sailors was planned, it meant that both helicopters were scrambled.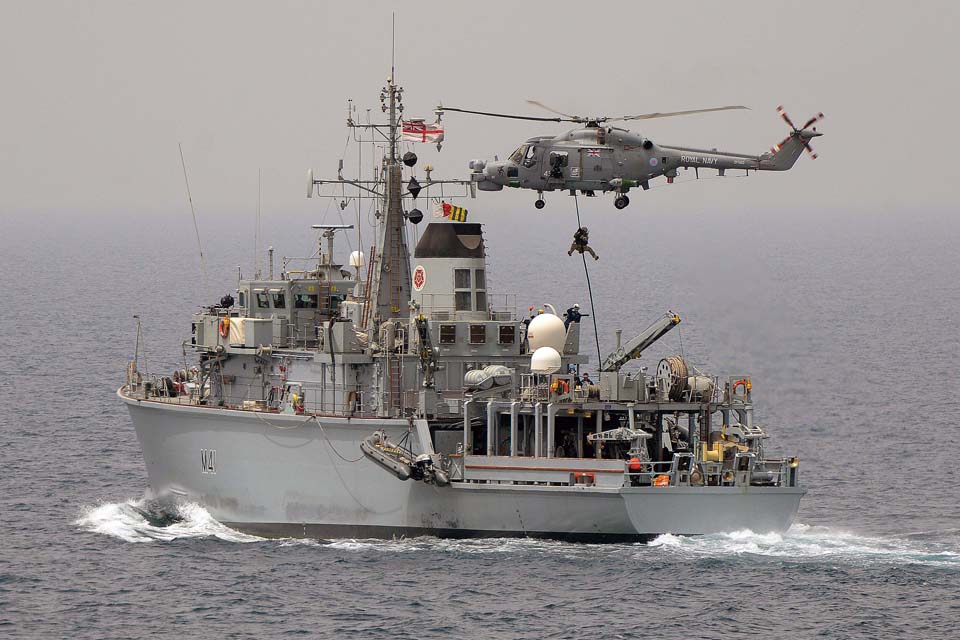 Within 2 hours the helicopters were both back in the hangar being prepared for the next day's tasking having completed their double mission. As the 2 months aboard Dragon came to an end, pilot Lieutenant Rob Gleave said:
It was a great opportunity to actually apply the training we receive in the UK and put it into practice.
As far as Dragon's principal warfare officer, Lieutenant Commander Jason White, was concerned the double helicopter experiment was well worthwhile. He said:
Having 2 Lynx aircraft embarked on Dragon for this short period has allowed valuable experience to be gained and lessons learned throughout the ship which have been captured for the future.
Published 21 June 2013