HMS Diamond ready for operations
The UK now has three groundbreaking Type 45 destroyers ready to deploy on operations after HMS Diamond passed her final, demanding test.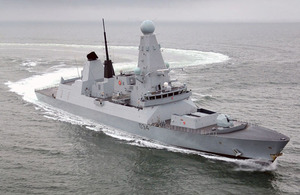 The state-of-the-art warship has come through six weeks of training and assessment off Plymouth, the final hurdle to jump before she can sail on front line duties.
The Basic Operational Sea Training (BOST) saw Diamond 'hit' with incoming missiles from submarines and her ship's company working in darkness and smoke to deal with fires and floods.
Passing BOST with a 'satisfactory' overall grade, Diamond, the third of six new Portsmouth-based Type 45s, is now fit to deploy on operations, joining her older sisters Daring and Dauntless on the 'ready' list.
All three are scheduled to deploy in 2012 while their three younger sisters - Dragon, Defender and finally Duncan - are undergoing training, trials and a final fitting-out, respectively.
Commander Ian Clarke, HMS Diamond's Commanding Officer, said:
We are really pleased to have passed BOST. We are getting ready for operations and getting ready to deploy. That's what brought us to Plymouth, to undergo a six-week training package to get us ready for task.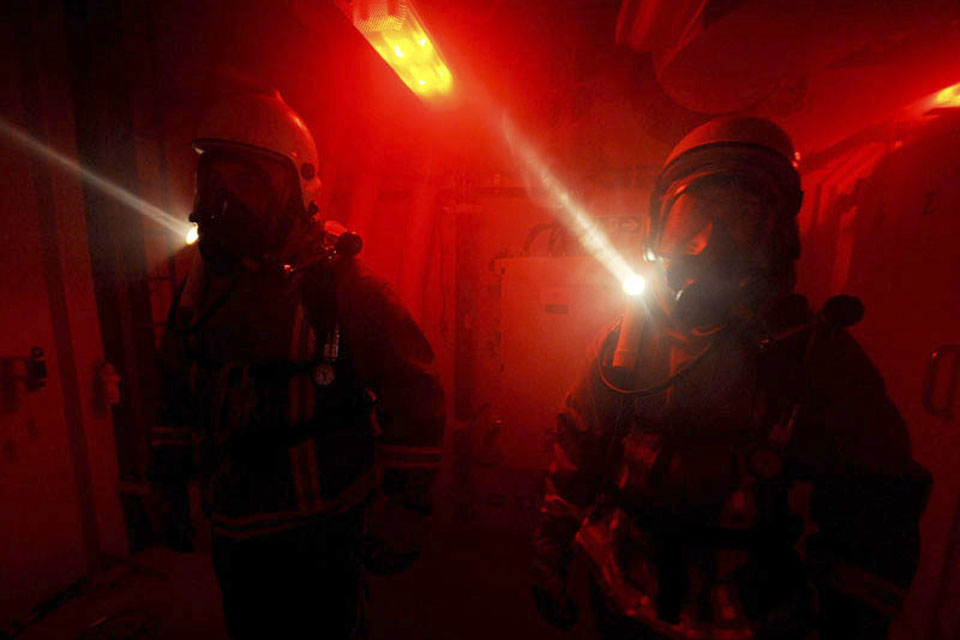 This is a brand new Type 45 getting ready for operations, and one of our main tasks is getting the ship's company ready. For each of us undergoing the sea training we are in post for the first time in a new ship and that is a serious challenge.
To pass her BOST package HMS Diamond had to react to constant challenges put in place by the staff of Flag Officer Sea Training (FOST). One of the biggest hurdles was the 'Thursday War', where simulated damage occurred in all parts of the ship.
Commander Clarke said:
The Thursday War is the culmination of weeks of training at sea. We have had four days of fighting submarines, surface vessels and air strikes and 'the War' is about putting all of that together. This is where things get serious for the ship as things we hope don't happen for real always happen on a Thursday War.
We have had fires and floods, lost our propulsion and steering - all of that impacts on my ability to fight the ship.
However, this ship is a real change in terms of our fighting capability and the Type 45 ships enable us to fight multiple threats at the same time.
On Friday, HMS Diamond was really put to the test with her final inspection. FOST staff came on board to make sure the ship was ready to take on the task of deployment.
Commander Andy Burns, Commander of Sea Training at FOST, said:
We have about 240 staff working on around 10 training cycles at any one time. We train ships from different nations, but the standards are absolute that they have to reach.
The Thursday War and final inspections are key steps insofar as they test a ship's ability to manage multiple attacks and damage while remaining a fighting unit.
There's a real sense of pride for us when a ship comes through her training and is successful, because it really is a thorough test.
Published 7 December 2011