HMS Daring teams up with USS Enterprise for Atlantic exercise
One of Britain's newest warships HMS Daring has spent most of October working with the US aircraft carrier USS Enterprise off the Eastern Seaboard of the USA - demonstrating her powerful capabilities.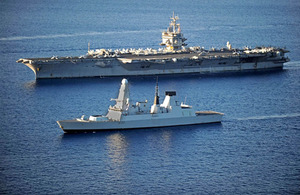 Britain's first Type 45 destroyer showed off her capabilities to the Americans - and tested her ability to work with the Royal Navy's closest ally as the ship was charged with defending the skies around the Enterprise and her escorts.
Daring's anti-air missile system can defend the task group with Sea Viper missiles for at least 60 miles (100km) in all directions.
Its radar can see even further, allowing the ops room team to control the airspace around the task group out to many hundreds of miles - which means directing US fighters and other coalition aircraft to provide air defence beyond the range of the Sea Viper system.
Working alongside USS Enterprise - or 'The Big E' - Daring has witnessed the carrier launching scores of aircraft sorties and has conducted its first replenishment at sea with a foreign tanker; the destroyer took on 350 tonnes of fuel in just one 'stop'.
As well as conducting a very extensive sea training programme, Daring has also been busy flying the flag.
The £1bn destroyer hosted visits by the US Navy and Coast Guard to show what the ship can do.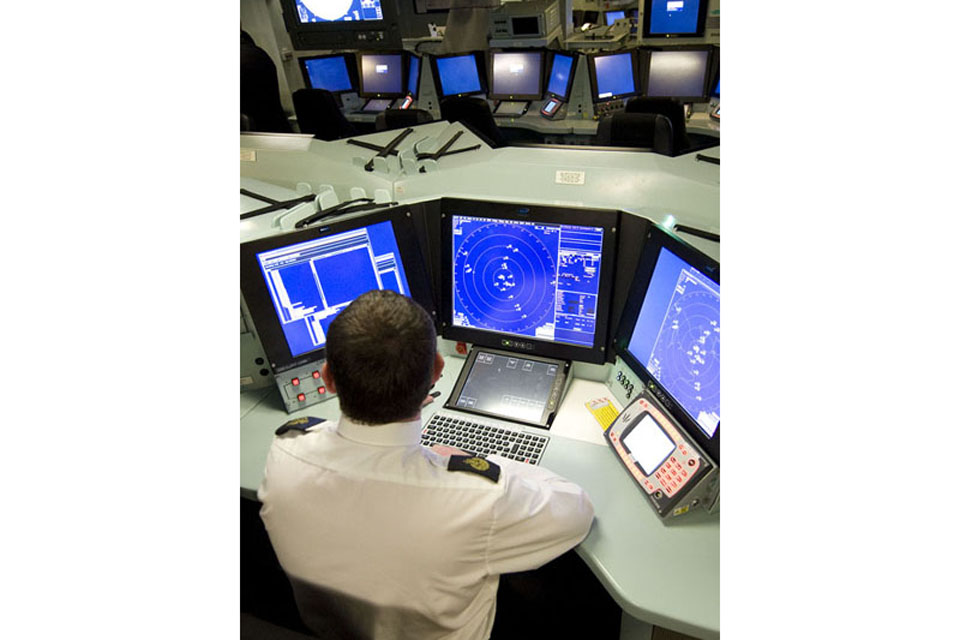 On a more informal level, the ship's company displayed their sporting prowess and sampled the local culture and history of Norfolk, Virginia.
A team of 20 crew members has also been undertaking research on the Civil War before departing on a tour of historic sites and battlefields.
Daring's American excursion is relatively short, but so far, says her Commanding Officer, Captain Paddy McAlpine, it has been 'an excellent opportunity to prove the concept of Type 45 as an area air defence platform':
We have started to stretch the technology and have begun to show our potential in a multi-threat environment," he said.
A new chapter is opening in the Royal Navy and it looks very promising. I'm proud of the efforts of all involved in the Type 45 team - Service, civilian and industry - who over the last few years have worked so hard to get Daring here and prove that we can meet the mark as a capable air defender with massive potential.
Published 22 October 2010