News story
HMS Daring prepares for Pacific deployment
Royal Navy Type 45 destroyer HMS Daring is gearing up for a wide-ranging deployment to the Far East and beyond.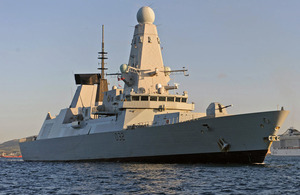 The air defence warship will demonstrate the Navy's global reach during the nine-month deployment which includes contributing to maritime security in the Asia-Pacific, conducting science and technology trials in the Pacific, and representing the UK in Exercise Bersama Lima – part of the Five Power Defence Arrangements annual programme of exercises in the region.
The deployment will also allow Daring and her 190 crew to represent the UK at high-profile celebrations to mark the 100th anniversary of the Royal Australian Navy.
A series of port visits is also lined up for the warship to conduct regional defence engagement.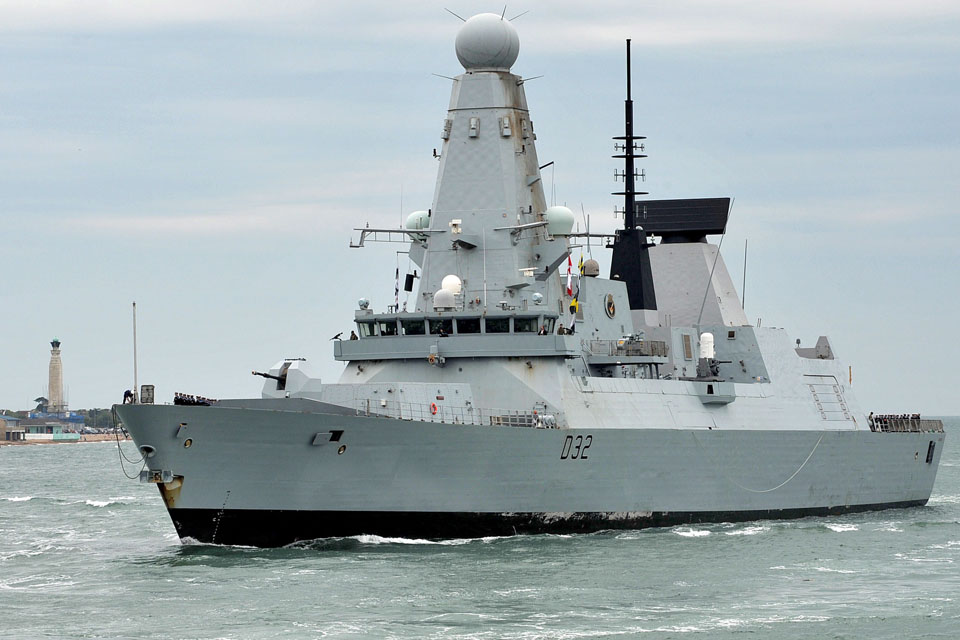 HMS Daring's Commanding Officer, Commander Angus Essenhigh, said:
This exciting deployment will do much to build on existing alliances, establish and strengthen new relationships, and contribute to maritime security in the Asia-Pacific – a region in which Britain has historic trade and security links.

We will also remain ready to react to contingent operations should they arise.
HMS Daring will leave her home port of Portsmouth on 27 May.
Published 15 May 2013