HMS Daring fires Sea Viper for first time
The Royal Navy's flagship Type 45 destroyer, HMS Daring, has successfully fired her groundbreaking new air defence missile system for the first time.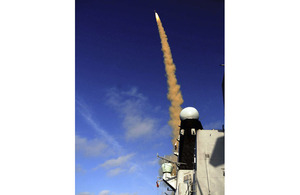 HMS Daring, the first of the formidable next generation of warships to be built, fired her world-leading air defence missile system, Sea Viper, during a rigorous training exercise at the MOD's target range in the Hebrides.
Minister for Defence Equipment, Support and Technology, Peter Luff, said:
This is another important achievement for the Type 45 project. Sea Viper is one of the most advanced weapons systems in the world and this capability, combined with the might and speed of the Type 45 destroyer, will provide the Royal Navy with a fearsome fighting force with unparalleled protection from air attacks.
Sea Viper is one of the most sophisticated weapon systems to date and is capable of defending the new battleships, and other vessels sailing with them, against missiles approaching from any direction and at supersonic speeds, representing a huge leap in capability for the Royal Navy.
Captain Guy Robinson, Commanding Officer of HMS Daring, said:
This Sea Viper firing is a significant milestone for us and the final piece in the jigsaw as we prepare for our first deployment. I am very pleased with the test and how my team conducted themselves during this very complex procedure.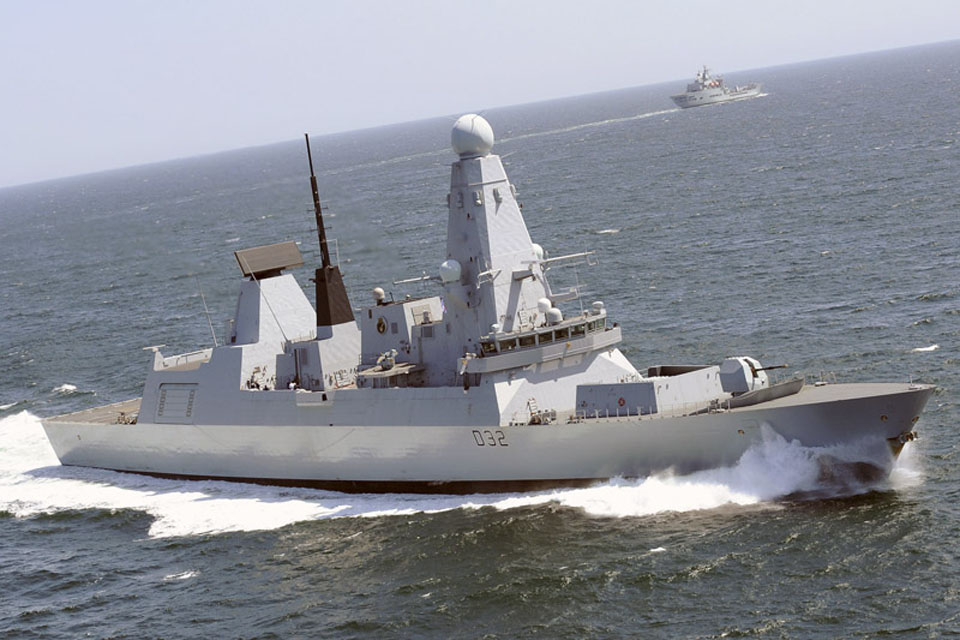 The successful firing comes as the MOD announces that support for the Sea Viper weapon system has been secured for the next six years.
The £165m contract has been awarded to MBDA UK, who are based in Bristol and Stevenage, to provide technical assistance for the Sea Viper missile systems on the six destroyers that will be based at Portsmouth Naval Base.
Bernard Gray, Chief of Defence Materiel for MOD Defence Equipment and Support, said:
Securing support to the Sea Viper missile system is an essential element in ensuring that the Royal Navy's new destroyers are always ready to undertake their role in defending Britain's interests wherever that may be.
In further progress to the Type 45 programme, HMS Diamond was formally commissioned into the Royal Navy on 6 May 2011, Dragon is undertaking her second set of sea trials and HMS Dauntless has completed her basic operational sea training.
Published 19 May 2011