HMS Cumberland en route to Malta from Libya
The Royal Navy's HMS Cumberland has now departed Benghazi in Libya, having safely extracted 207 entitled persons (EPs) and, despite heavy weather, is now making passage to Malta.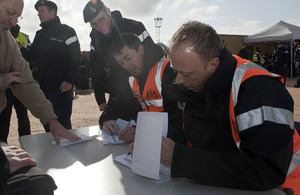 The Type 22 frigate was on her way back to the UK from operations in the Gulf to be decommissioned when she was ordered to stay in the eastern Mediterranean to evacuate Britons trapped by the unrest taking place in the North African country.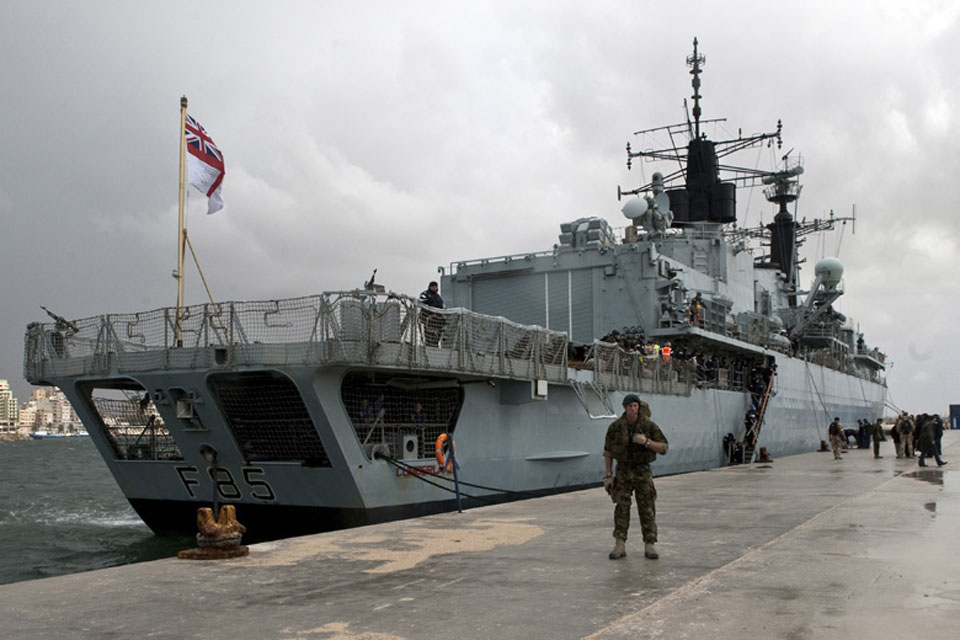 Lieutenant Commander James Farrant from Cumberland said:
We had literally just popped out the north end of the Suez Canal when we got the call. We had been in the Arabian Gulf on security patrols.
HMS Cumberland's Commanding Officer, Captain Steve Dainton, said:
There were some fairly harrowing tales of violence during the last couple of days and certainly there is a great deal of relief to see the safety of a Royal Navy warship arriving in Benghazi.
The atmosphere is very good on board at the moment. There are obviously a number of relieved people that we embarked when we arrived in Benghazi.
We've just managed to get everybody fed and watered for the night and hopefully bedded down for a bit of rest. The weather is quite rough," he added.
A lot of people are not feeling too good.
Lt Cdr Farrant continued:
People are very happy to be involved in the operation to help people and save lives. We won't be going full speed. We want to keep the passengers as comfortable as possible. People have gone through a lot already; we don't want to put them through anything uncomfortable.
Once in Malta, the Foreign Office will arrange forward transport for the civilian passengers on board HMS Cumberland.
The MOD continues to assist Foreign and Commonwealth Office officials in Tripoli and has pre-positioned a number of other assets and personnel in the area.
HMS Cumberland has been based in the Gulf for the last four months where her duties have included helping to protect the Iraqi oil platforms that account for nearly 90 per cent of Iraq's national income. She has also supported counter-piracy operations on her way to and from the Gulf.
Published 25 February 2011