HMS Blyth heads up Black Sea exercise
Clyde-based minehunter HMS Blyth recently led NATO operations in the Mediterranean and Black Sea after leaving her home port of Faslane at the end of June.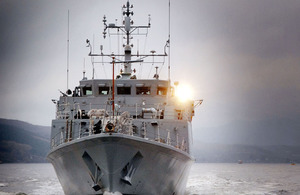 The sophisticated Sandown Class vessel sailed over 3,000 miles (4,800km) to join an international fleet of mine clearance ships known as Standing NATO Mine Countermeasures Group 2.
Consisting of four mine countermeasures vessels - Blyth together with the Italian ITS Milazzo, the Turkish TCG Edremit and the German FGS Sulzbach-Rosenberg - the group started their deployment with a two-week exercise in the Black Sea.
Known as Exercise Poseidon, the Black Sea operation saw the group joined by ships of both the Romanian and Bulgarian navies.
Taking command of the group was a chance for the Commanding Officer of HMS Blyth, Lieutenant Commander Tim Davey, and his team to maintain their fighting and warfare capabilities and work closely with allies.
Throughout the exercise the crews swapped members, allowing each of the navies to share their knowledge and culture, building on international relations:
It is a huge privilege to assume tactical command of such a capable force," said Lt Cdr Davey.

We are looking forward to maximising the training opportunities with our NATO colleagues.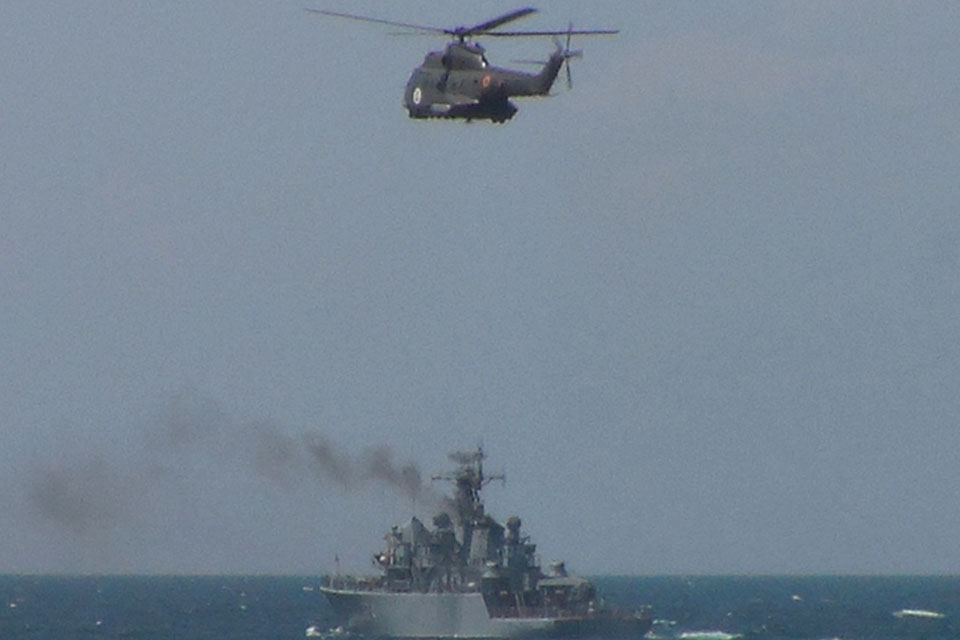 While in the area the ships visited Varna in Bulgaria and Constanta in Romania, strengthening ties in the region.
The exercise, although primarily about minehunting, also involved the task group coming under simulated attack by Romanian MiG-21 aircraft. The ships successfully saw off the mock attack before moving on to a joint search and rescue operation involving a human dummy being dropped from 100 feet (30m) by a Romanian military helicopter.
After conducting a careful search pattern it was HMS Blyth that spotted the dummy and successfully rescued it.
Next up for HMS Blyth and the group was a transit into Mediterranean waters to Izmir in Turkey. Here the task group bade farewell to one another, before Blyth negotiated the Corinth Canal on her way to the south of France.
HMS Blyth still has a lot of work ahead and is readying herself to receive three new NATO ships from the German, Italian and Turkish navies at the start of September.
Lt Cdr Davey said:
Now that Blyth is the command platform of the group, my team are under a lot more pressure to perform, but they have risen to the challenge and are doing an exceptional job.
Published 14 August 2012