News story
HMS Blyth heads home after NATO deployment
HMS Blyth has begun her journey home to Scotland after a successful six-month deployment in the Mediterranean.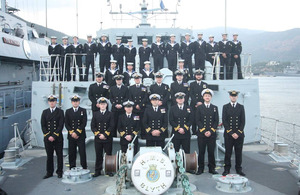 Forming part of the Standing NATO Mine Countermeasures Group 2 (SNMCMG2), the Sandown Class minehunter served as the 'command platform' during exercises in the region, leading ships from the Turkish, German and Italian navies.
The challenging deployment saw HMS Blyth operate in all parts of the Mediterranean and the Black Sea, conducting numerous minehunting and surveillance exercises and maritime security operations, and providing a NATO high-readiness force in the region.
Leaving her base at HM Naval Base Clyde in June, HMS Blyth arrived in the region at the end of July, and transited through the Istanbul Straits to the Black Sea, visiting Romania and Bulgaria before taking her place in the SNMCMG2.
Lieutenant Nick Court, HMS Blyth's Executive Officer, said:
Working in the Black Sea was a fantastic chance to experience a new region whilst serving as the command platform in a major exercise for the first time.
From there it was off to Italy, visiting Augusta and Sardinia. Port visits to Sicily, Albania and Greece followed, after which HMS Blyth once again took charge, this time for a major minehunting exercise in Turkey's Bay of Izmir.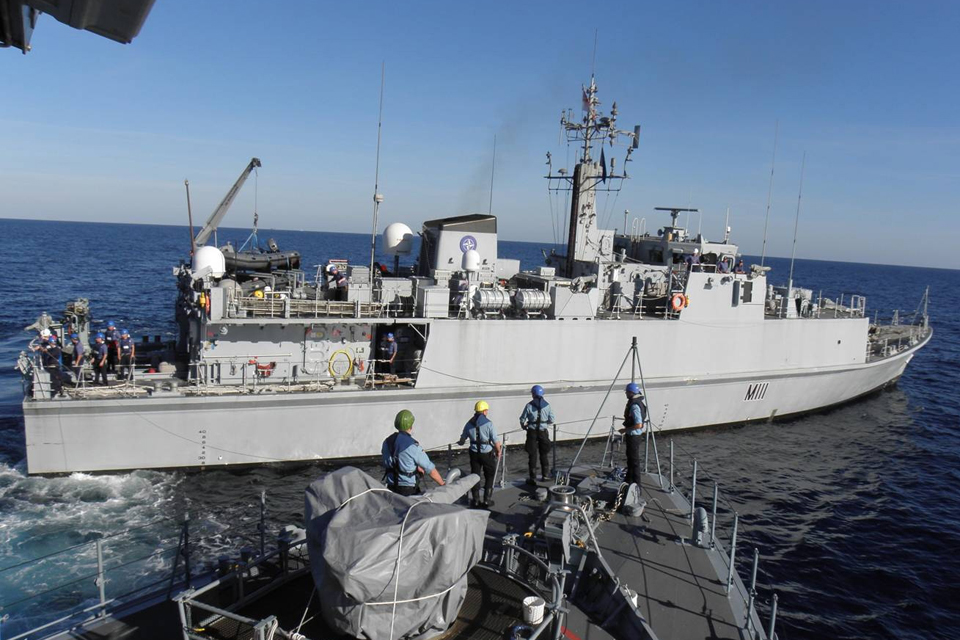 Here, the SNMCMG2 found themselves under simulated attack on the water and in the air, this time from F-16 fighter jets.
HMS Blyth bid fond farewell to her NATO task group colleagues at the beginning of December after brief stops in the Turkish ports of Mersin and Aksaz.
After her 3,000-mile (4,800 kilometres) return journey, the ship is due to arrive back in UK waters in time for Christmas, allowing the crew a well-deserved chance to spend the festive season with their families and friends.
HMS Blyth's Commanding Officer, Lieutenant Commander Tim Davey, said:
Blyth has acted as the command ship for the Standing NATO MCM Group for almost 5 months. It is a testament to my team's efforts that we have taken the challenges in our stride and performed well throughout the deployment.
It has been a long journey since our Operational Sea Training in February and we are looking forward to being reunited with our families before Christmas.
Published 7 December 2012