HMS Argyll deploys to Middle East after refit
The Plymouth-based Royal Navy warship HMS Argyll is sailing on a six-month deployment to the Middle East after an 11-month refit.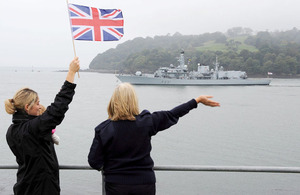 The Type 23 frigate left her home port of HM Naval Base Devonport yesterday, 28 September, for a maritime security patrol in the Gulf and broader Middle East.
At 22 years old, Argyll is now the oldest frigate in the fleet, but the 11-month, £20m refit at Rosyth ensures she is also the most capable.
Some 300,000 man-hours were spent overhauling existing systems and machinery and fitting new ones: the latest version of the Sea Wolf air defence missile system, a new main gun, a new command system, one new main gas turbine, two generators, and the MOD's latest e-mail and internet system, DII(F).
The refit was followed by an extensive work-up incorporating sea acceptance trials, operational sea training and new equipment fits, and so HMS Argyll returns to operations ready in all respects.
Having not seen operational service for over two years and with an extensive and at times arduous trials and training process under their belts, the crew is keen to get back to the Royal Navy's core business as a deployed ship.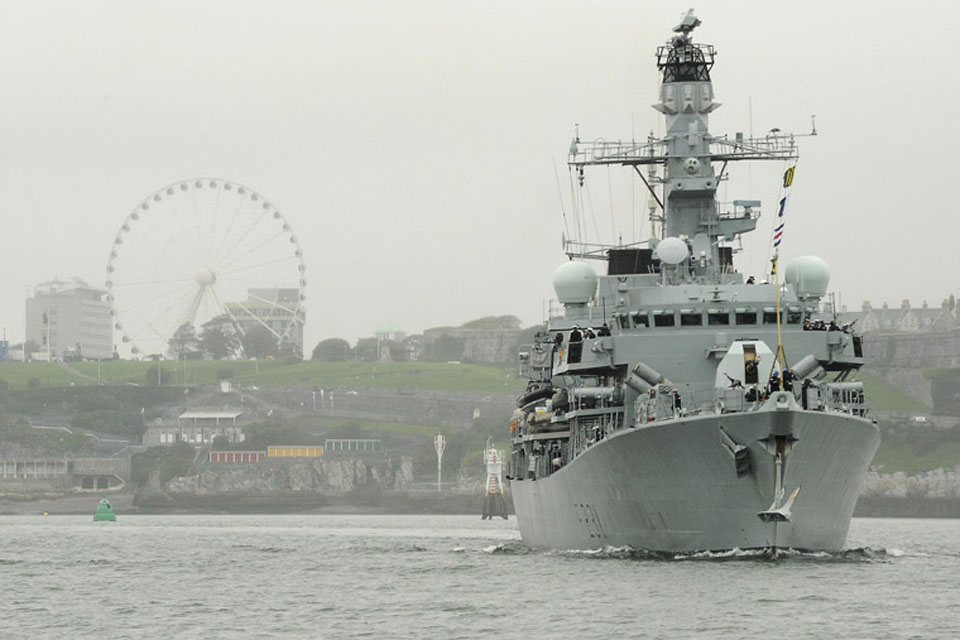 HMS Argyll's Commanding Officer, Commander Paul Stroude, said:
I am delighted to be sailing for operational tasking today and am extremely proud of the hard work, perseverance and sheer determination that the whole ship's company and supporting agencies have put in to get us to this point.
I have absolutely no doubt that the ship and her crew are ready in all respects to face whatever challenges lies ahead and, importantly, we recognise the sacrifices made by our families as we leave home for what is a substantial period of time.
Whilst deployed, Argyll's tasking will include protecting vital international sea lanes from the threat of piracy and terrorism, as well as engagement and capacity-building with the UK's many friends and allies to promote stability across the Middle East region.
The crew will continue their training in the first few weeks of deployment, ensuring the sailors maintain their edge and and are ready to meet any challenges they may face.
The training will include war-fighting using the traditional weapon systems onboard, and drilling her highly-trained board and search team, which includes a section of Royal Marines from the Fleet Protection Group Royal Marines, to counter terrorism and piracy.
Add to that some extensive fire fighting and damage control exercises and you get a team that is ready for anything.
Published 29 September 2011