Press release
HMRC offers new set of online tax guidance
HM Revenue and Customs (HMRC) has launched a new raft of free online webinars giving tax help.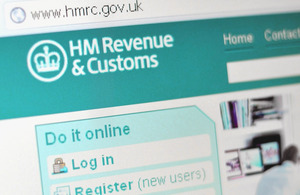 The live webinars are led by HMRC staff and include time for participants to ask questions online. Some of the webinars are also available as pre-recorded versions that can be watched at any time of day.
The latest webinars cover employer annual returns, business record-keeping and tax advice for childminders.
Attendees can take part from their own home or office, or on the move using a smartphone or tablet.
New webinars
Employer Annual Return
Employers have a deadline of 19 May 2013 to submit Annual Returns (P35 and P14s). Find out more and register for a webinar here
Business record keeping for the self-employed
Find out more and register here
Business record keeping
This recorded webinar is suitable for limited companies as well as the self-employed. See it here
Self employed childminders
A live interactive webinar covering key tax issues affecting self-employed childminders. To register, got to hmrc.gov.uk/webinars/self-employed.htm#5a
Published 9 April 2013