HMCTS announces expert advisor on open data and academic engagement
Dr Natalie Byrom seconded to HMCTS to advise on open data and academic engagement within the context of court reform.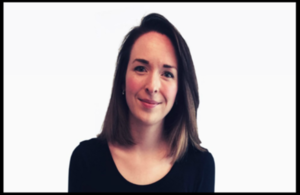 Dr Natalie Byrom, Director of Research and Learning at The Legal Education Foundation (TLEF), has been seconded to HM Courts and Tribunals Service (HMCTS) for a period of three months. Her role is to advise on strategies to enhance academic engagement and improve the availability of data for research purposes.
Natalie's remit focusses specifically on four areas of work. These are to:
Improve HMCTS's understanding of key stakeholders' needs and what data are required to measure the impact of reform.
Recommend pragmatic short-term changes to improve how HMCTS supports those seeking to carry out research using HMCTS data.
Understand how the HMCTS future data strategy can best support how data are made available to researchers securely and appropriately. This will inform the creation of data sharing principles for HMCTS.
Establish a range of externally-funded data engineering fellowships. These will improve the preparation of new and existing datasets for internal and external use.
Recommendations arising from the secondment will be made publicly available on both TLEF and HMCTS websites.
In announcing the secondment, HMCTS CEO, Susan Acland-Hood said:
I am delighted to welcome Natalie to HMCTS. I have long said that how we better manage our data and make it available for academics and researchers to use is a fundamental element of reform. Natalie's expertise will be integral to quickening our progress in this crucial area.
TLEF Chief Executive, Matthew Smerdon added:
As the process of court reform is implemented, it is vital to understand more about how people progress through the courts system and how the impact of reform on access to justice is measured. Natalie has been leading a major project for the Foundation on developing and applying empirical approaches in this field. This role provides an excellent opportunity to develop this work further.
Published 22 October 2018