News story
HM Treasury-OBR Framework update
Updated framework document has been published setting out the broad governance and management rules within which the OBR operates.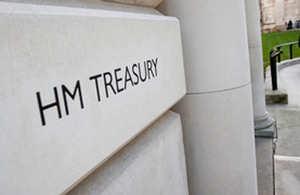 Today (28 May 2014) HM Treasury and the independent Office for Budget Responsibility (OBR) publish an updated OBR and HM Treasury Framework document, revised by HM Treasury in consultation with the OBR.
The update published today meets the requirement to review the contents of the framework at a minimum once in every three year period, and is consistent with additions to the OBR's responsibilities with respect to the welfare cap policy and forecasting of devolved taxes for Scotland and Wales.
The framework document also sets out in Annex A the formal delegation of the OBR's financial responsibilities for 2014 to 2015 through to 2017 to 2018, updated from the OBR's initial budget settlement agreed in 2011.
This multi-annual settlement supports the independence of the OBR by providing them with the certainty to plan and manage their resources through to 2017 to 2018.
Published 28 May 2014