Press release
HM Treasury confirms higher ISA limits for 2012-13
HM Treasury confirms higher ISA limits for 2012-13.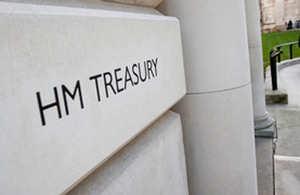 Following the publication today of inflation figures for September by the Office for National Statistics (ONS), HM Treasury has announced that subscription limits for Individual Savings Accounts (ISAs) from April 2012 will increase to £11,280 (up to half of which can be saved in cash). 
Junior ISAs (JISAs) will be available from 1 November with a limit of £3,600 for each eligible child per year as part of the Government's commitment to encourage saving for children. 
To ensure that children with a Child Trust Fund (CTF) are not disadvantaged, the current £1,200 CTF savings limit will also treble to £3,600 from 1 November, aligning the CTF limit with the new JISA limit. Both JISAs and CTFs will be index linked from April 2013.
Notes for Editors
Today's ONS inflation statistics can be found on the ONS website (external website, opens in a new window)

The full £11,280 can be invested in a stocks and shares ISA, and up to half of this (£5,640) can be saved in a cash ISA.

JISAs will be available from 1 November 2011. Children will be able to have one cash and one stocks and shares JISA at any time, with an overarching annual contribution limit of £3,600. This is an increase from the previously proposed limit of £3,000. 
JISAs will be offered by high-street banks, building societies, and many other providers that currently offer standard ISAs. Further information can be found here in an earlier press notice: Financial Secretary sets out details for Junior ISAs: 31 March 2011
Non-media enquiries should be addressed to the Treasury Correspondence and Enquiry Unit on 020 7270 4558 or by e-mail to public.enquiries@hm-treasury.gov.uk
Media enquiries should be addressed to the Treasury Press Office on 020 7270 5238.
Published 18 October 2011