Bright future secured for Hillsborough Castle
Historic Royal Palaces will soon take over the management of Hillsborough Castle from the NIO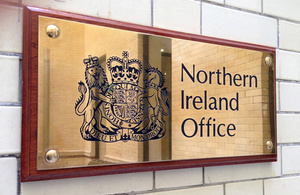 The Northern Ireland Office and Historic Royal Palaces are pleased to announce that they have today signed a contract confirming that Historic Royal Palaces will take over responsibility for management and presentation of Hillsborough Castle as planned, with effect from 1 April 2014.
For further information on this new chapter for Hillsborough Castle, see our previous announcement.
A selection of photos of Hillsborough Castle is freely available for download from the NIO Flickr site.
Published 24 March 2014