Historic powers in the Localism Act pass down to communities
A host of new powers to put communities back in charge of their own affairs has become a reality as the Coalition Government's localism agenda…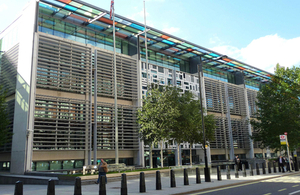 A host of new powers to put communities back in charge of their own affairs has become a reality as the Coalition Government's localism agenda takes another major step forward.
The Localism Act, which received Royal Assent in November 2011, takes power from central government and hands it back to local authorities and communities - giving them the freedom and flexibility to achieve their own ambitions.
Exactly two months on from Royal Assent of the Act, a parliamentary measure, known as a commencement order, has officially brought into effect much of this flagship legislation, handing new powers to communities and officially wiping from the law books measures that ministers deemed unnecessary and unpopular bureaucratic interferences.
The key new measures to hand back control, include:
Increased accountability on local pay: councils are now required to publish their pay policies and put the policies that underpin senior pay packets to a full council vote opening up how public money is being spent in the area to local people.
Preparations for HomeSwap Direct: the national home swap scheme that will take full effect in April 2012, enabling people to swap their social home more easily, for example because they wish to move jobs.
Reform of social housing regulation: initial legislative preparations for the formal implementation of changes due on 1 April 2012, which will give social landlords greater freedom to meet local needs and tenants stronger tools to hold landlords to account. Changes to the way complaints are managed will follow in 2013.
Freeing Cities: gives the means to transfer of powers from central Government and non-departmental public bodies to local authorities for improved accountability and economic growth.
New planning enforcement rules: a first step in the process to give councils the ability to take action against people who deliberately conceal unauthorised development in preparation for commencement of the substantive provisions in April 2012.
Measures to scrap bureaucratic red tape, include:
Bin Taxes are now officially consigned to the scrapheap of history. These provisions would have charged families, on top of council tax, for emptying their bins - and would have fuelled fly-tipping and backyard burning.
Home Information Packs have been officially removed from the statute books freeing those who wish to sell their home from this costly red tape.
The rules on predetermination have been clarified freeing councillors to express their opinions on issues of local importance without the fear of legal challenge.
Councils can now move to a committee system of governance, if they wish, regardless of their size.
Communities Minister Andrew Stunell said:
Today is a major landmark in the Government's unrelenting drive to hand power back to where it belongs - in the hands of citizens, community groups and local councils.

The new rights and powers coming into force will begin to put communities firmly back in control of their own destiny, and reverse a 100 years of Government centralisation by breaking down the Whitehall barricades and removing a raft of unnecessary bureaucratic regulations. This marks another shift away from the central government monopoly over public policy.
Notes to editors
The Localism Act received Royal Assent on 15 November 2011. Certain provisions came into effect immediately or through the first Commencement Order on 3 December 2011. The Second Commencement order came into effect on 15 January 2012, two months after Royal Assent, bringing into effect a number of new measures and powers. The second commencement order can be read in full here: www.legislation.gov.uk/uksi/2012/57/contents/made.

A plain English guide to the Localism Act is available at: www.communities.gov.uk/publications/localgovernment/localismplainenglishupdate.

Further measures in the Localism Act are expected to be in place by April 2012.
Twitter
Keep up to date with the Department by following us on Twitter (external link).
Media enquiries
Visit our newsroom contacts page for media enquiry contact details.
Published 17 January 2012