Hiroshima and Nagasaki Peace Ceremonies
The UK will be represented at this year's ceremonies on 6 and 9 August.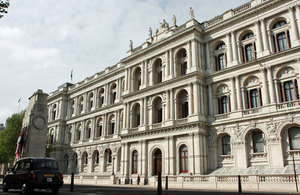 British Charge D'Affaires, David Fitton said:
"I am very honoured to be the very first British representative to attend the commemoration ceremonies.
We believe these memorial ceremonies are a fitting tribute to those who lost their lives or were injured in the bombings 65 years ago.
The UK supports the long-term goal of a world free from nuclear weapons and is committed to taking forward the Non-Proliferation Treaty to that end. We are committed to working with our partners, including Japan, on non-proliferation, as highlighted by our Foreign Secretary during his visit on 15-16 July."
Published 6 August 2010