Hillsborough Panel to continue
Theresa May confirms that panel has full government support to continue in its role overseeing publication of all publicly-held documents.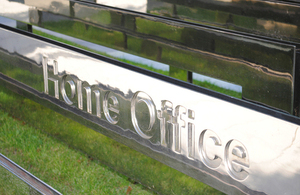 The Hillsborough Independent Panel was set up to oversee publication of all publicly-held documents into the 1989 disaster at an FA Cup semi final which cost the lives of 96 Liverpool fans. It is chaired by Bishop of Liverpool James Jones.
The panel's job is to:
make sure the Hillsborough families and wider public receive the maximum possible disclosure of any records relating to the disaster
report on how the disclosed material adds to public understanding of the tragedy and its aftermath
make recommendations for a permanent archive.
It will also consult with the families to ensure their views are taken into account.
The Home Secretary confirmed that no changes will be made 'either to the panel's terms of reference or to its membership, which both remain as previously published'.
Full support
In a statement to parliament, the Home Secretary said: 'What happened at Hillsborough on 15 April 1989 was a tragedy of national and international significance. The government recognises that despite the various examinations of the circumstances which have taken place over the years, important questions remain to be resolved.
'The panel has the government's full support in achieving maximum possible disclosure of the records, initially to the Hillsborough families and then publicly.
'I am well aware of the significance of the Hillsborough disaster, which had a profound impact on Liverpool as well as people in Sheffield, Nottingham and beyond. My meetings with the Bishop of Liverpool have confirmed to me both the importance of the panel's work and the diligence and professionalism with which it is carrying out its duty, and I am happy to confirm it will continue with our full support.'
Published 22 July 2010