High risk of theft on Rome public transport
British consul in Italy David Broomfield warns visitors to leave valuables in hotel safes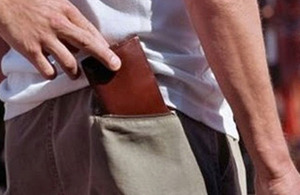 Visitors to Italy and especially to Rome should be aware of the high risk of personal theft, bag snatching, pickpocketing etc, that is endemic on public transport and at main tourist attractions in Rome. Italian press is noting the high level of criminal activity over the summer tourist season, often involving coordinated gangs which include minors.
Targets are often hassled and jostled to distract them while other members of the gang go into action. When criminals are seen in buses and underground carriages often Italian members of the public will cry out warnings: these should be taken seriously. When in crowded areas visitors should not brandish expensive iphones, etc as they immediately attract unwanted attention.
British consul David Broomfield says:
Money and valuable documents should be kept in your hotel safe, only carry what you need for the day.
Published 8 August 2013