World news story
High Commission Kingston awards JMD 4.8 million dollars grant to Wigton Windfarm
This was published under the 2010 to 2015 Conservative and Liberal Democrat coalition government
Wigton Windfarm has received a grant of JMD 4.8 million dollars to assist in setting up training facility .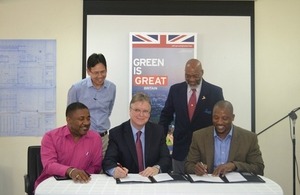 The High Commission has awarded a grant of JA$4.8 million to Wigton Windfarm, a subsidiary of the Petroleum Corporation of Jamaica (PCJ) to assist with financing the establishment of a renewable energy training facility at its windfarm complex in Rose Hill, Manchester.
Under an agreement signed on January 24 2014, the High Commission through the regional prosperity fund will provide an allocation to support the establishment of a renewable energy lab at the Wigton Resource Centre, where the company carries out its training activities.
The grant will fund the installation of a solar panel roof for the lab and the purchase of a small wind turbine. Both the roof and the wind turbine will be used for teaching and demonstration under Wigton's renewable energy training programme.
The programme will offer training in several aspects of renewable energy including solar, thermal, photovoltaic technologies, wind power, concentrated solar power, small-scale hydro and bio-energy. The educational scheme is part of Wigton's plan to increase its facilitation of capacity building in renewable energy as the Government moves to achieve its target of having 20% of the country's energy supply generated from renewable sources by 2030.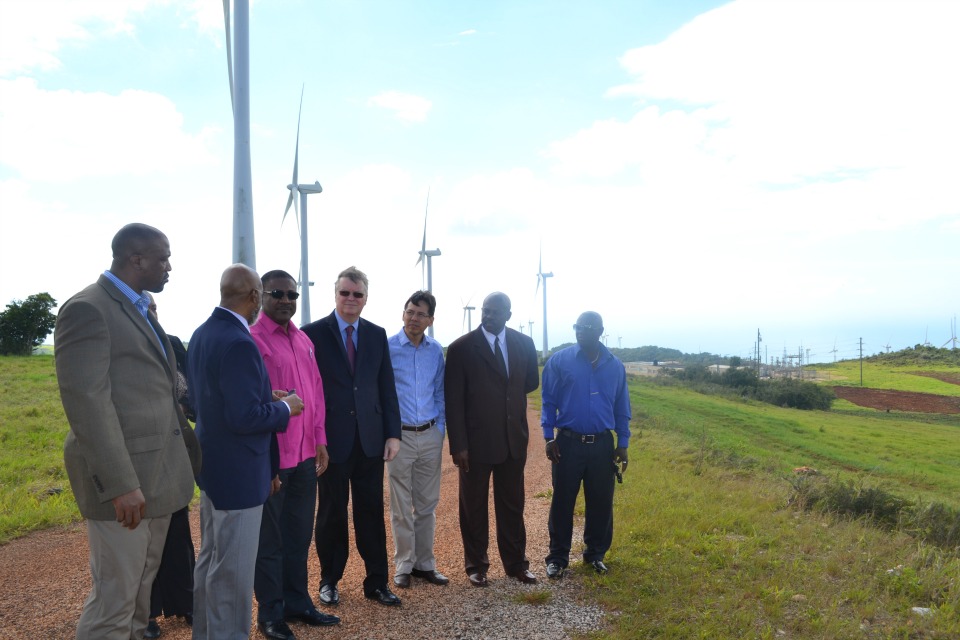 Speaking at the signing, which was held at Wigton's wind farm, High Commissioner Fitton said:"It is a great pleasure to be able to support this facility. Renewable energy will be a valuable part of Jamaica's future. I am glad the UK is helping contribute to a success story for Jamaica".
In accepting the grant, Wigton Chairman, Ian Kelly said, "As Wigton supports the Government's efforts to make energy more affordable for every Jamaican, we are moving decisively to dramatically boost the country's use of renewables."
"Our goal is to assist in increasing renewable energy input from where it stands now, at less than 10%, to as much as 30% by 2030. In order to do this we will need technicians, service providers and numerous other professionals who have training and expertise in this area. I am therefore very grateful to the British Government for providing this support so we can begin offering the rigorous training that is necessary for our local renewable energy industry to flourish," he added.
The construction and installation work at the new lab is expected to be completed in two months. Wigton plans to begin offering extensive training in Renewable Energy by mid-2015. The training will be delivered through seminars, lectures and practical demonstrations. Target groups include energy professionals, academics and tertiary students.
Document information
Published: 24 January 2014