Her Majesty Queen Elizabeth II sends message of condolence
The following message of condolence was sent by The Queen to US President Barack Obama following the recent tragic loss of life in Denver, Colorado.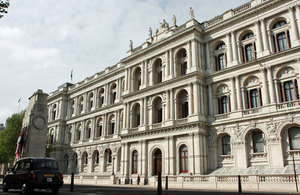 "I was saddened to learn of the tragic loss of life earlier today in Denver, Colorado. Prince Philip joins me in extending our heartfelt sympathy to you and the people of America at this time.
My thoughts and prayers are with the families of those killed and I wish the many who were injured a swift and full recovery."
ELIZABETH R
Published 20 July 2012