Press release
Helping the rural economy is as important as ever, says Wales Office Minister at Royal Welsh
Helping the rural economy thrive and prosper is as important as ever, David Jones said today [19th July 2011] at the Royal Welsh Show in Llanelwedd…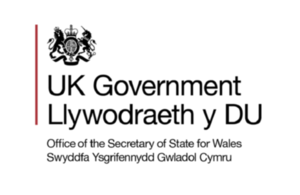 Helping the rural economy thrive and prosper is as important as ever, David Jones said today [19th July 2011] at the Royal Welsh Show in Llanelwedd.
The Minister was visiting a number of Welsh charities and organisations including Farmers Union Wales and National Farmers Union, who submitted responses to the Wales Office Rural Economy Taskforce last year.  The Minister also urged residents and businesses in rural communities to continue to feedback their concerns and suggestions to the Wales Office. 
Mr. Jones said that the Government's announcement of £57mn for broadband investment was a welcome boost for rural communities and helping rural communities to prosper remains as important as ever.   
The rural economy taskforce report found that access to reliable broadband was one of the main concerns faced by farmers and rural businesses in Wales and many of the respondents complained of slow, inconsistent speeds or non-existent connections.
Mr. Jones said:  "The allocation of almost £57 million for Broadband in Wales will be a welcome boost for households and businesses who have suffered from slow or non-existent broadband in the past.  Here at the Royal Welsh show, it is plain to see that businesses and organisations are becoming increasingly responsive to the needs of modern consumers, and tourists in Wales. 
"Access to reliable broadband is simply crucial for farming and agricultural businesses, as suppliers and customers demand online services.    In the second decade of the 21st century broadband is no longer a luxury, it's a vital business and social utility and  last week's announcement will help ensure that businesses in even the most rural parts of Wales can continue to grow."
"This may be the end of the Rural Economy Taskforce, but it does not signal the end of our interest in this area.  Rural life is important to Wales and the Wales Office will make sure that its concerns are properly reflected in policy development.  The rural economy remains a priority and my door is always open for community members and businesses who want to discuss their concerns and suggestions."
FUW Deputy President Glyn Roberts said: "So many people in the UK take broadband for granted, yet huge areas of Wales do not have access to this important service. This limits Welsh business opportunities for farms and rural businesses, and also makes meeting Government requirements, which are increasingly offered on line, extremely difficult.
"Any moves towards addressing this issue are therefore welcome, and in line with what we have long been calling for."
Mr. Jones' visit to this year's Royal Welsh is his second as Wales Office Minister. 
Mr. Jones added: "The Royal Welsh is the great pinnacle event for rural communities and it is a great day out for tourists and families.  It showcases the superb produce and specialist knowledge on offer and it demonstrates that Wales is a great place to visit and do business."
**Notes to editors: **
1.)    A full version of the Wales Office's Rural Economy Taskforce Report is available at the Wales Office website at www.walesoffice.gov.uk
2.)    The Government announced on 12th July, that an additional £47mn (above the £10million announced by the Chancellor in February) would be invested in broadband for rural communities in Wales.
    3.)  The Government wants the UK to have the best superfast broadband network in Europe by 2015, with 90 per cent of homes and businesses in each local authority area having access to superfast broadband and for everyone in the UK to have access to at least 2Mbps.
Published 19 July 2011