Press release
Help to Buy: helping over 2,500 buy a new home in Wales
Alun Cairns: Home ownership a key park of UK Government's economic plan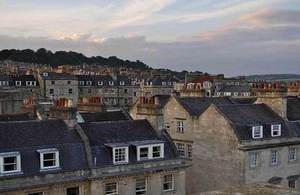 The number of people helped onto the housing ladder in Wales by the UK Government's flagship housing scheme has topped 2,500 completions.
Figures released today (9 September) show that the Help to Buy mortgage guarantee scheme has helped 2,626 people in Wales achieve their aspiration of buying a new home.
Help to Buy was launched by the UK Government in 2013 to support hard-working people who could pay a mortgage, but couldn't afford the high deposits demanded by lenders.
Since its launch, the scheme has helped over 56,000 people UK-wide to get on to and up the property ladder.
First time buyers in Wales will have a further boost from the Help to Buy ISA, which banks and building societies across the UK will offer from 1 December. Under this scheme, first time buyers can save up to £200 a month towards their first home and the government will boost their savings by 25%, or £50 for every £200, up to a £3,000 bonus.
Chancellor of the Exchequer George Osborne said:
This government is committed to helping people achieve the aspiration of buying their own home, and our Help to Buy schemes have now helped nearly 120,000 working people across the UK do just that.

The stronger economy and financial system means we expect banks to start to exit our Help to Buy Mortgage scheme, and it was introduced in times of financial distress and will come to an end next year in any case.

The Help to Buy shared equity scheme goes from strength to strength and our new Help to Buy ISA we're launching in December will provide generous support to those saving for their first home by providing a government boost on their deposit.

Supporting people who want to work hard, save and buy their own home is a key part of our long term plan to provide economic security for working people at every stage of their life, across the UK. Help to Buy is also boosting the nation's economic security by driving an increase in house building in Britain, ensuring long-term housing supply and creating jobs.
Wales Office Minister Alun Cairns said:
For far too long, credit-worthy, hardworking people in Wales have been unable to fulfil their dreams of owning their own home. Help to Buy is changing that.

Over the last two years, the mortgage guarantee scheme has provided a crucial helping hand to thousands of individuals and families from all over Wales to get on the first rungs of the housing ladder. From December this year, we expect to see these figures boosted even further with the introduction of the Help to Buy ISA, offering those saving for their first home a government boost on their deposit.

Home ownership is a key part of this government's long term plan to provide economic security for working people across the UK. With this support for buyers in place, more people in Wales can benefit from the security and opportunity that comes from getting the keys to your first home.
You can see the latest mortgage guarantee statistics here
Published 9 September 2015