Helen's Law receives Royal Assent
Killers who withhold information on their victims could spend longer behind bars.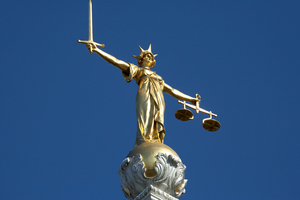 New law will also apply to paedophiles who refuse to identify those they abused.
Murderers and paedophiles who hold back information on their victims could now face longer behind bars after the Prisoners (Disclosure of Information About Victims) Act – known commonly as 'Helen's Law' - received Royal Assent today (4 November 2020).
The new law follows the tireless campaigning of Marie McCourt, mother of Helen McCourt who was murdered in 1988 but whose killer has never revealed her body's location.
Parole Board guidance is already clear that offenders who withhold this type of information may still pose a risk to the public and therefore could be denied parole. However, the Prisoners (Disclosure of Information About Victims) Act places a legal duty on the Parole Board for the first time to consider the anguish caused by murderers who refuse to disclose the location of a victim's body when considering them for release.
The law will also apply to paedophiles who make indecent images of children but do not identify their victims - such as the case of Vanessa George who abused infants at a nursery school but never formally identified which children she harmed.
Justice Secretary & Lord Chancellor Rt Hon Robert Buckland QC MP said:
Denying families a chance to lay their loved ones to rest is a cruelty beyond words, compounding their grief further.

Helen's Law makes it absolutely clear that murderers and evil sexual offenders who refuse to disclose information about their victims should expect to face longer behind bars.

Thanks to the tireless efforts of Marie McCourt and other campaigners more families should get the answers and closure they deserve.
The Prisoners (Disclosure of Information About Victims) Act received Royal Assent today and will come into force in the coming weeks.
This follows a radical overhaul of sentencing policy recently outlined in a White Paper which seeks to better protect the public by ensuring dangerous criminals are kept in prison for longer.
Human rights legislation protects against arbitrary detention, and the proposed new law balances this with the need to keep the public safe. The proposals also take into account instances where, for example, a murderer may genuinely not know the location of a victim's body if it has been moved.
Notes to editors
The Prisoners (disclosure of information about victims) Bill will put in statute, and therefore beyond doubt, the Parole Board's established practice of considering a failure by an offender to disclose specific information when deciding on parole for those convicted of murder, manslaughter, or taking, or making, indecent photographs of children.
Courts can already pass tougher sentences for murderers who deliberately conceal the location of a body.
Published 4 November 2020