Heatherwood and Wexham Park Hospitals: regulator secures help
Monitor has arranged for expert support to be given to Heatherwood and Wexham Park Hospitals NHS Foundation Trust to improve the care it provides.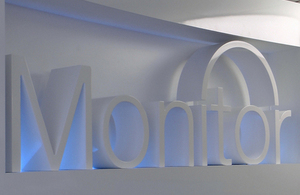 The regulator has appointed Mark Davies, former chief executive of Imperial College Healthcare, as Improvement Director to provide support to the trust. He will provide assurance that any issues preventing the delivery of good quality care are dealt with effectively.
Monitor announced in January 2014 that it had agreed a package of new regulatory measures with the trust aimed at improving its standards of care.
Mark Davies has 24 years of NHS leadership experience and has been the chief executive in 7 NHS trusts, including Hammersmith and St Mary's Hospitals. He will be employed by and accountable to Monitor, but based on site in a part-time capacity. Mark was also recently appointed as the part-time Improvement Director for Colchester Hospital University NHS Foundation Trust by Monitor.
Frimley Park Hospital NHS Foundation Trust has also agreed to begin closer working with Heatherwood and Wexham Park Hospitals before a possible acquisition.
Mark Davies will work with both trusts on a series of initiatives to improve the quality of care provided at Heatherwood and Wexham Park Hospitals.
The first of these is a medical governance review aimed at tackling longstanding cultural weaknesses at the trust and promoting excellence in clinical care. This review will examine the effectiveness of the trust's clinical oversight and will be conducted in partnership with Peter Lees (Medical Director of the independent Faculty for Medical Leadership and Management), and Ed Palfrey (former Medical Director at Frimley Park).
Mark Turner, Regional Director at Monitor, said:
We believe this expert support will enable the trust to make the necessary improvements so that patients can receive quality care both before and after a potential acquisition by Frimley Park Hospitals.

Mark Davies brings substantial NHS experience to this role, in particular a track record of successfully dealing with the complex challenges that can arise in large organisations such as this trust.

We will continue to monitor the trust's progress closely and will not hesitate to take further regulatory action if required.
Published 13 February 2014