Press release
Health Secretary comments on today's industrial action by doctors
Early indications are that around 1 in 10 patients in England have had their treatment, operation or outpatient appointment cancelled and rescheduled and that around three quarters of GP surgeries in England are operating a normal or near normal service.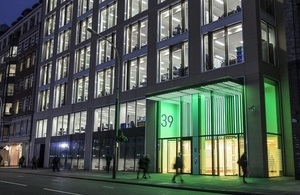 Health Secretary Andrew Lansley said:
"In the run up to these strikes our objective has been to minimise disruption for patients. We asked doctors to recognise that their quarrel was not with patients but with the Government. I am pleased that a significant majority of doctors have done just that and maintained services for their patients.
"But let us not forget that the consequence of the BMA's decision to ask doctors to go on strike has been that thousands of patients who expected to have an operation or an appointment today have been inconvenienced or distressed by delay to their care. It is extremely regrettable if any patients have suffered unnecessarily. We will do everything we can to ensure that those patients get their treatment as soon as possible. I call on the BMA to commit to further cooperation to enable patients to have their rescheduled operations and appointments as soon as possible."
Published 21 June 2012