Press release
Health matters fifth edition published
The latest edition of Health matters focuses on ensuring the best possible start from pregnancy through to age 2.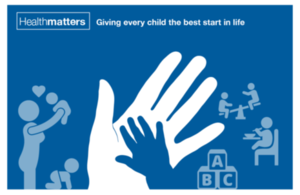 The fifth edition of Public Health England's (PHE's) Health matters, published today (12 May 2016), outlines how local authorities and health professionals can support women, and their partners, from conception through to pregnancy and into parenthood.
The first 1001 days through pregnancy to 2 years are vital. What happens in pregnancy and early childhood impacts on a child's physical and emotional health as they move into adulthood. Enabling children to achieve their full potential as early as possible provides the cornerstone for optimum health later on in life.
PHE's ambitions for ensuring every child has best start in life include focusing on 'healthy maternity', 'ready to learn at 2' and 'ready for school by 5'. The first 2 years are vital to help with transition to parenthood and to identify and tackle problems early.
The publication includes advice on:
encouraging a healthy pregnancy
the importance of newborn screening and vaccination
encouraging secure attachment
promoting breastfeeding
improving maternal mental health
healthy child programme
health and development reviews
It makes sense to invest in the early years from an economic perspective as the long-term savings to local government and the NHS that can be generated are considerable. For instance, it is estimated that failing to deal adequately with perinatal mental health problems alone comes at a cost of £8.1 billion each year. In addition, Social Return on Investment studies show returns of between £1.37 and £9.20 for every £1 invested in the early years.
The first 2 years is also a vital time for health professionals to support all families to give children the foundations for good health and extra support when needed. Among other benefits, both identification and early intervention of health issues can prevent instances of neglect and abuse among families in its tracks.
Health matters brings together in one easily accessible package local and national level data, as well as infographics, slide sets, case studies and blogs – that will help make the case for making the best use of early years services.
Launching Health matters today, PHE Chief Executive Duncan Selbie, said:
Every child deserves the best start in life. A positive early experience is vital to ensure that children are ready to learn, ready for school and have good life chances.

This new edition of Health matters highlights the importance of how parents and children can benefit from early years services. It pulls together, in one place, the current evidence, guidance and tools for professionals to support the development of the healthy child up to 2 years.
Subscribe to get regular updates about Health matters.
Background
Health matters is PHE's resource for public health professionals, which brings together important facts, figures and evidence of effective interventions to tackle major public health problems.
The Health matters resource will be supported and linked to a wide range of content, some will be released today (12 May 2016) and further content will be published throughout the coming month across a variety of channels.
Public Health England exists to protect and improve the nation's health and wellbeing, and reduce health inequalities. It does this through world-class science, knowledge and intelligence, advocacy, partnerships and the delivery of specialist public health services. PHE is an operationally autonomous executive agency of the Department of Health. Follow us on Twitter @PHE_uk and Facebook: www.facebook.com/PublicHealthEngland.
Public Health England press office
Published 12 May 2016