News story
Headhunters code of conduct launched
Theresa May welcomes launch of code of conduct for companies who help recruit individuals for senior positions on behalf of organisations.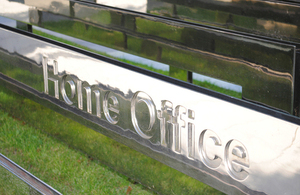 Created with the intention of improving gender balance on the boards of top UK companies, the code was recommended by Lord Davies.
His women on boards review for government said principles for executive search companies would help achieve better gender equality at board level.
Sign-up
Home Secretary Theresa May said: 'I welcome the launch of the executive search companies' code of conduct today and I am pleased they have responded so well to the challenge set by Lord Davies. 
 
'I would encourage companies to sign up to the code and also encourage any company using recruitment services to ask if they have done so.  It is essential that our boards draw on the talents of everyone, this is not just good for women, but good for our economy.'
Leading companies
The voluntary code was drawn up by executive search firms representing 19 leading companies in the sector.
 
It sets out seven key principles of best practice, including setting diversity goals, defining the client brief to balance experience with relevant skills and giving support during the selection process.
Published 22 July 2011