Hazard perception clips get a modern makeover
New computer-generated imagery (CGI) clips replaced old filmed clips in the hazard perception part of the theory test on 12 January 2015.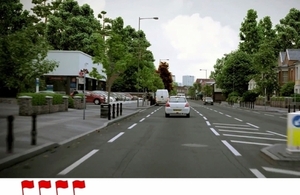 The test was made up of filmed video clips which showed everyday road scenes.
Those clips were still relevant, but the image quality wasn't as clear or defined as modern technology allows.
Differences in the new clips
The new clips show the same situations as the previous clips, but they:
look clearer on the screen
include updated vehicles, roads and surroundings so they look modern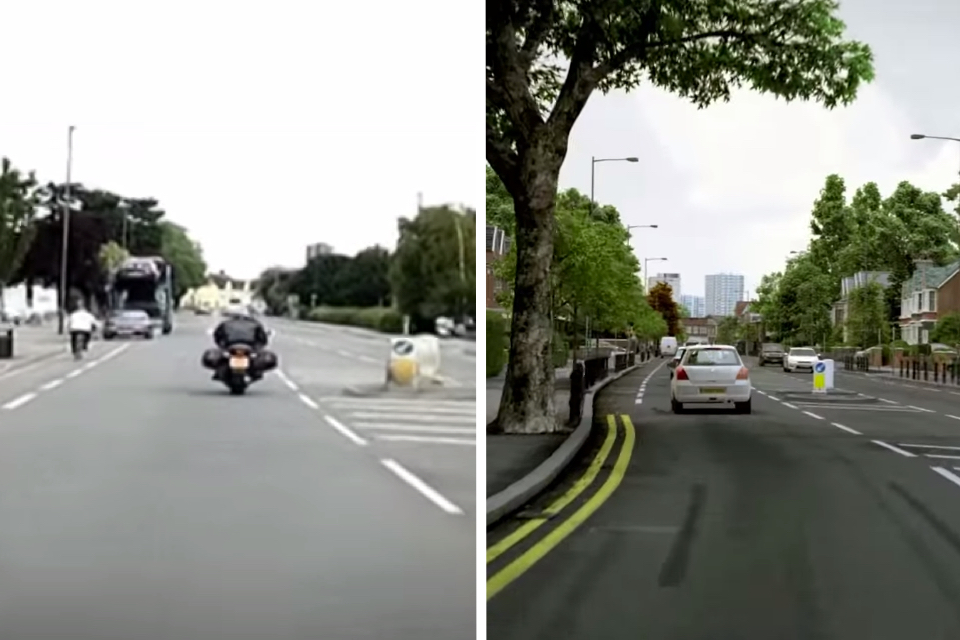 No change to how the test works
The way that the hazard perception part of the theory test works hasn't changed. The pass mark has stayed the same.
The clips:
feature everyday road scenes
contain at least one 'developing hazard' - but one of the clips will feature 2 'developing hazards'
A developing hazard is something that may result in you having to take some action, like changing speed or direction.
| Test type | Number of clips | Number of developing hazards | Pass mark |
| --- | --- | --- | --- |
| Car and motorcycle | 14 | 15 | 44 out of 75 |
| Lorry, bus and coach | 19 | 20 | 67 out of 100 |
| Approved driving instructor part 1 | 14 | 15 | 57 out of 75 |
Watch this video to see an example of a CGI clip and to find out how the test works.
Hazard perception: how the test works
Learning materials still relevant
Any products that you've been using to help you practise the hazard perception part of the test are still relevant.
You do not need to have practised with CGI clips in order to take and pass the test.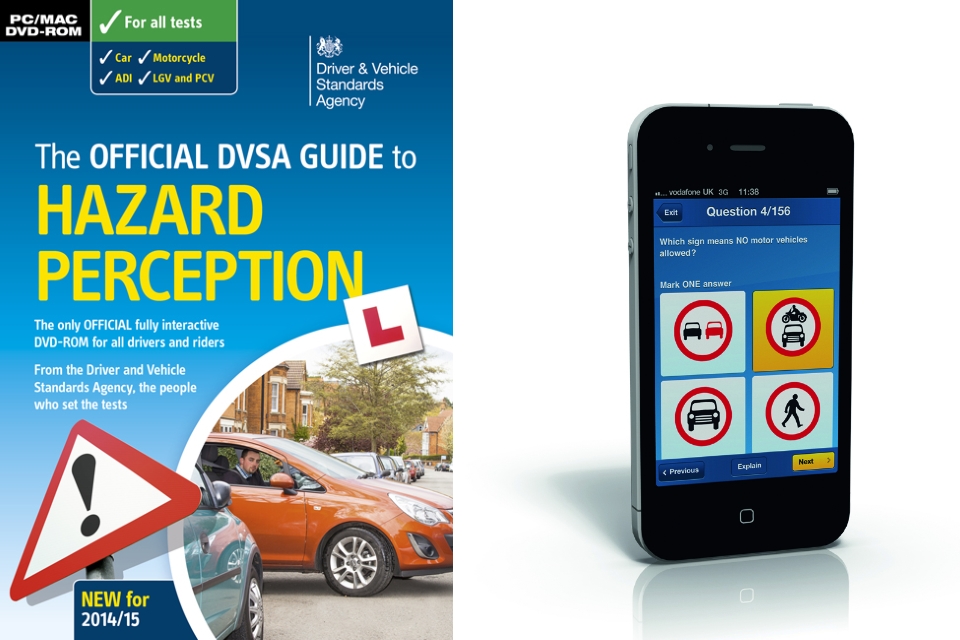 Updated clips trialled before being introduced
The Driver and Vehicle Standards Agency (DVSA) trialled the updated clips to make sure that learner drivers could use them without problems.
The trial was successful. It found that candidates who watched the new introduction clip about how the test works were more likely to spot the developing hazards.
The research, which was carried out with the University of Nottingham's Accident Research Unit, found that the updated clips are just as good as the traditional video-based test.
Developing clips in the future
By using CGI clips, DVSA can introduce clips in the future which show situations with vulnerable road users - like children, cyclists, and motorcyclists - without risk.
Published 18 December 2014
Last updated 9 January 2015
+ show all updates
Updated date CGI clips to replace filmed clips.

First published.